It's no secret to anyone that we live in a digital age. According to the We Are Social's Digital 2020 report, there are 3.8 billion active social network users around the world, who spend an average of 2 hours and 24 minutes connected. With so many people interacting every day, social networks seem like great spaces to generate income.
Although it still seems like a new industry to many, social networks offer a variety of ways to make money online with little to no investment. But making money from social media is definitely not an easy task. The main key to achieve this purpose is to have a good strategy; otherwise, all your efforts and time invested will be wasted.
Let's get started. Here are 5 ways to turn your hobbies into small businesses and small businesses into larger ones – and make money from social media.
Promote products or services
There are many opportunities for sharing sponsored content on social media, promoting a company or agency's products or services. This is one of the simplest and direct ways to make money on social media.
However, you need to be creative and smart enough to promote products and retain the attention followers at the same time, as they will not only avoid clicking the link, but will also unfollow you if you constantly share a URL of the same product again and again. Over-promotion can kill. To maintain a productive balance between promotion and regular content, it is necessary to make a content plan and follow it.
If you need a hand while preparing your content plan, the How to Create the Perfect Social Media Plan in 8 Steps guide we have prepared for you is always here to help.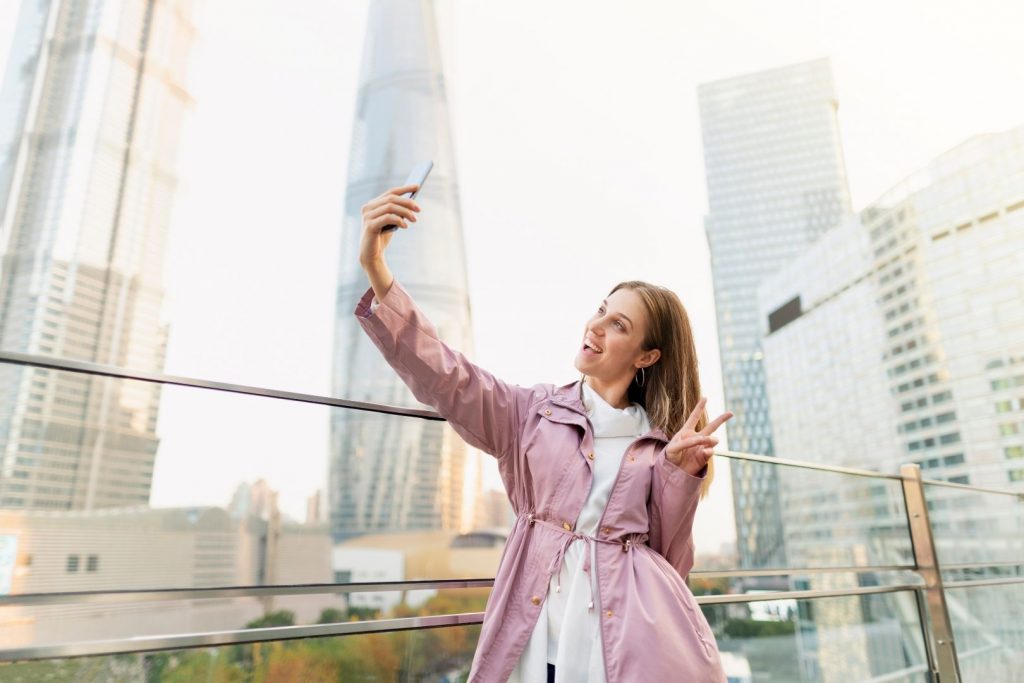 Become an affiliate
When it comes to making money online, it is often a good idea to have allies who do part of the work for you. And that is precisely what affiliate marketing is about – getting new leads and conversions through third parties.
Affiliate marketing is a type of online marketing strategy in which the advertiser pays only for results – conversions, leads, clicks, etc. To achieve these results, products or services are promoted through third-party or affiliate sites, in exchange for a commission for each sale or action carried out.
Despite seeming to be a novelty, this business model emerged in the 90s, when Amazon, the American retail giant, began to make the service available to those who wanted to publicize the products available in the store. More than 20 years later, this model is more alive than ever, and it brings advantages for all those involved.
The advertisers manage to attract new customers with much lower marketing effort, and then only pay for the results achieved. This makes it easier for them to manage their budget while always ensuring a positive return on investment. Meanwhile, the affiliates obtain an economic return, since they take a commission for each result.
To learn more about affiliate marketing, be sure to check out How to Be an Amazon Influencer: Amazon Affiliate Program.
Become a social media manager
As social media is becoming a popular and prolific marketing platform, more and more brands are racing to build an online presence for many good reasons. They are spending money and time creating social media profiles not only to promote their products, but also to keep in touch with their customers.
There lies a great potential in being a social media manager in the face of this huge demand from brands, companies or celebrities. And if you already have some social media experience under your belt, it's quick to get started as a freelancer.
Become an influencer
In reality, this is one of the most complicated ways to generate income through social networks, since it takes a lot of time and patience to be able to form an audience to which you can sell a product or service. However, it is also one of the most rewarding ways of doing it.
Contrary to what many think, being an influencer is not easy. It requires a lot of dedication, perseverance, hard work and creativity. And making money off of your ability to influence is not easy either. Companies are looking for influencers who generate genuine conversations and who have credibility among their followers.
If you are able to generate valuable content about a specific niche, one of the most profitable options in the long term is to become an influencer on a platform of your choice, collaborating with different brands that have meaningful relationship with your content.
Promote your skills
If you are a professionally qualified person in a specific field or industry, you can also promote your own skills on social media. Whether you're an SEO expert or can teach people to play guitar, social media can be a great place for you to let people know about your skills and take advantage of your services.
The Internet can be much more than just a personal hobby. Take the tips mentioned above and start making money today.
---
Now, it's your turn to make money on social media! Don't forget to follow us on social media and share your experiences with us in the comments.