With Twitter recently unveiling its algorithm on GitHub, users now have the chance to dive deep into its inner workings and discover the secrets to boosting their tweet engagement and visibility. Although not every aspect of the algorithm is laid out, the information shared provides invaluable insights to help you tailor your approach and conquer the Twitterverse. In this captivating guide, we'll explore key insights from the Twitter algorithm and share actionable tips to help you create a magnetic Twitter presence that keeps your audience engaged from start to finish.
Turbocharge Your Tweets with Likes, Retweets, and Comments:
Did you know that likes, retweets, and comments can supercharge your tweet visibility? Brace yourself for these mind-blowing multipliers: likes make your tweets 30x more visible, retweets boost them by 20x, and comments amplify visibility by 1x. Want to level up even more? Include images and videos to double your tweet's visibility!
Tread Carefully with Links and Disinformation:
Watch your step when sharing links in your tweets. Links to obscure or non-news websites can land you in visibility quicksand, dragging down your tweets' reach. Even worse, if your tweet contains disinformation, it might be blocked, and your profile could be flagged as spam, tanking your future tweet visibility.
Unlock the Power of Twitter Blue:
Investing in Twitter Blue, the platform's paid membership, can supercharge your tweet visibility by up to 4x for regular profiles. But wait, there's more! This number can skyrocket to 100x if your tweets contain videos/images, are relevant to your niche, and tap into trending conversations.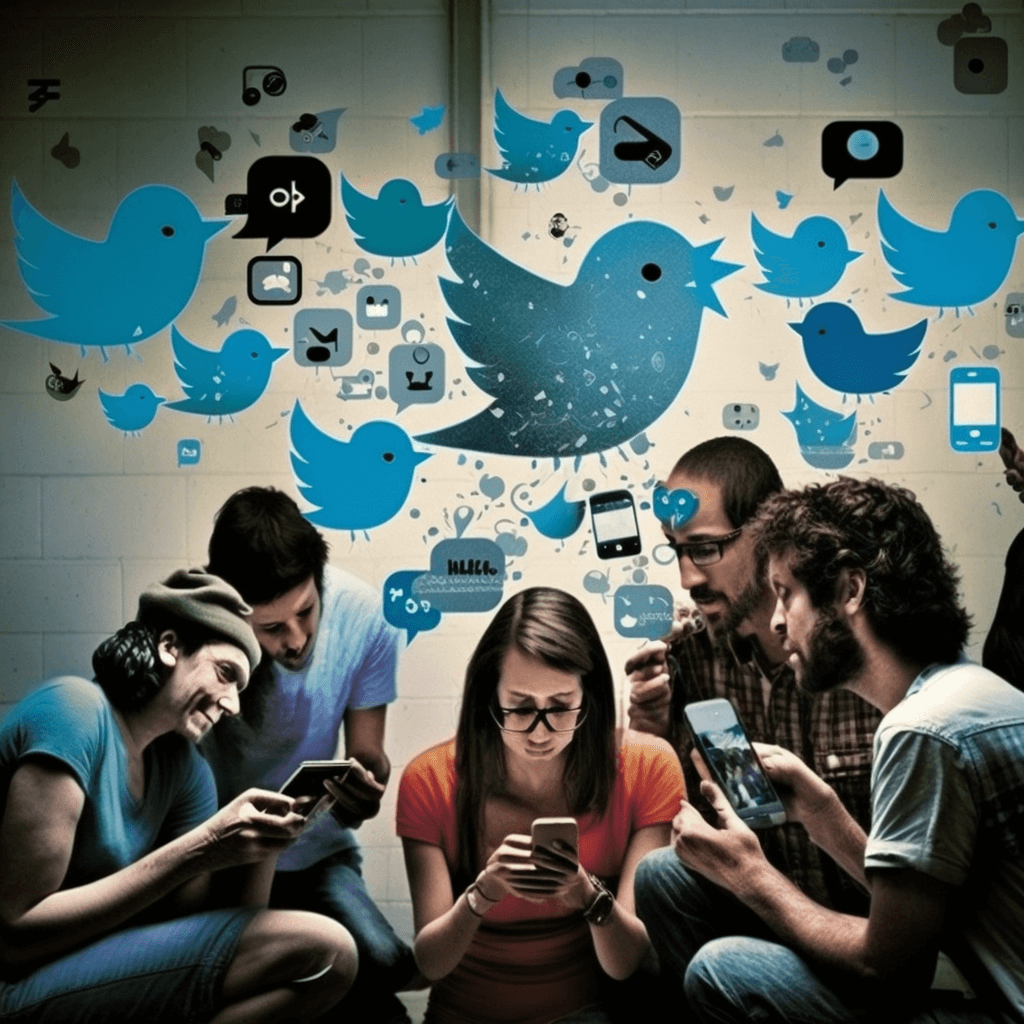 Consistency is Key: Language and Tone Matter:
Don't let language and tone trip you up. Tweeting in a language that doesn't match your phone or Twitter settings can sabotage your visibility. Keep your grammar, spelling, and tone polished to maintain peak visibility.
The Three Musketeers of Data:
The Twitter algorithm thrives on three essential data series:
Engagement Data: Powered by likes, retweets, and comments.

User Data: Fueled by users muting, reporting, or blocking your account.

Follower Graphic: Driven by the quality and engagement of your followers.
Maximize your visibility by generating high engagement, steering clear of negative user interactions, and building a rock-solid following of genuine, active users.
Mind the Gap: The Follower-Following Ratio:
A chasm between your number of followers and the accounts you follow (with fewer followers) can cause your visibility to plummet. Keep a balanced follower-following ratio to maintain optimal tweet visibility.
The Magic of the 2-Minute Rule:
Prepare to be amazed by the power of the 2-minute rule! If a user spends at least 2 minutes on your tweet, your visibility increases by a staggering 22x. This multiplier jumps to 54x if they respond to your tweet and a jaw-dropping 150x if you reply to their response. Beware, though: if a user reports your tweet after spending more than 2 minutes on it, your visibility can nosedive by 738x. To harness the magic of the 2-minute rule, craft engaging, thought-provoking content that sparks positive interactions.
Understanding the Twitter algorithm can significantly improve your tweet visibility and engagement. By focusing on creating engaging, high-quality content, maintaining a balanced follower-following ratio, and promoting positive interactions, you can maximize your reach and make the most of your Twitter presence. Exercise caution when sharing links and crafting your tweets, as negative feedback can significantly impact your visibility. Happy tweeting!
Do not forget to visit our news channel and subscribe to our socials to keep updated!