After appearing before a judge in New York, former US President Donald Trump became the first president to be tried in court. Manhattan District Attorney Alvin Bragg found him guilty on 34 counts relating to paying "hush money" to porn star Stormy Daniels after their sexual encounter.
Trump, the first US president to face two impeachment proceedings, is making history that will stain the record of American rulers.
After Trump lost the 2020 presidential election, the House of Representatives impeached him on January 6, 2021, accusing him of "inciting insurrection" for his claimed role in the Capitol building attack. Following this judgment, the Senate voted to hold a trial to charge Trump.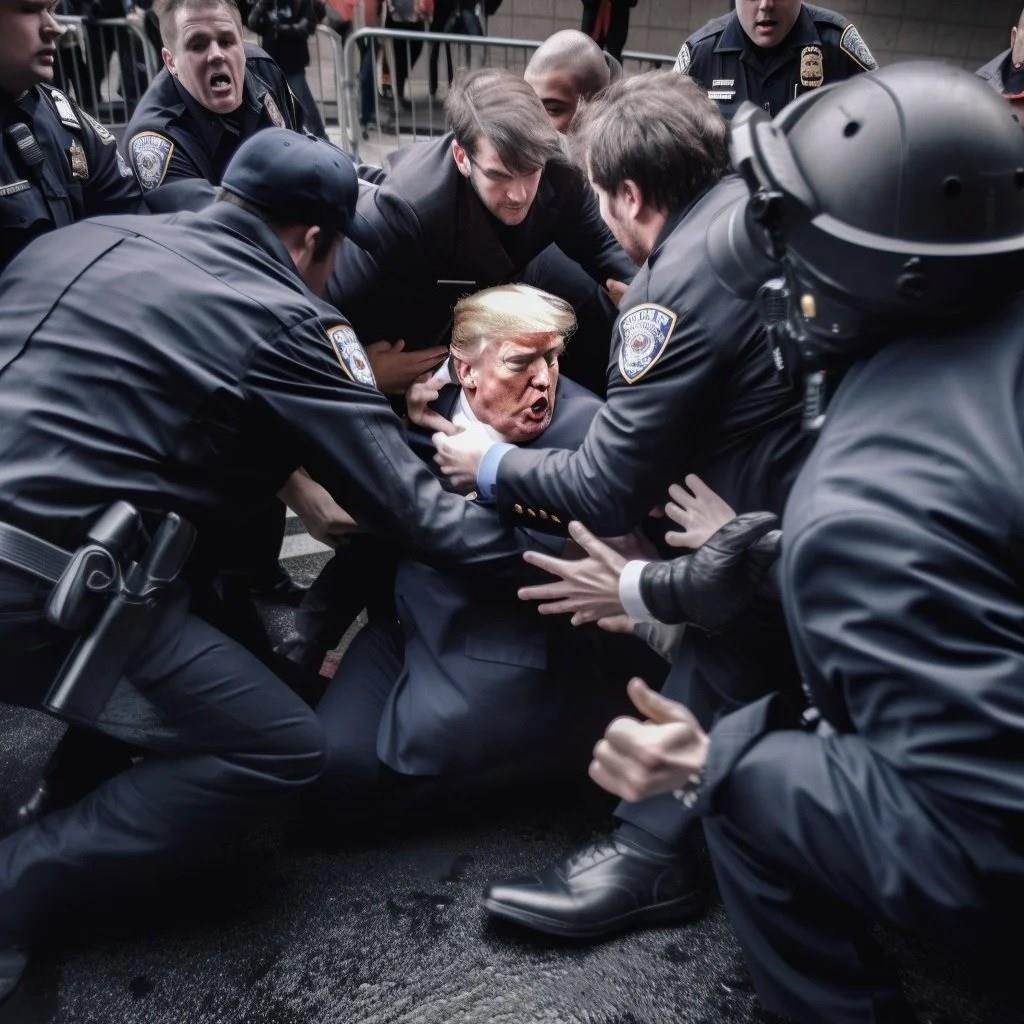 However, during the Senate impeachment proceedings, there was disagreement about whether it was constitutionally viable to indict Trump because his term had expired. As a result, the Senate refused to vote.
What exactly is Trump accused of?

Trump was charged with 34 counts of breaching campaign finance laws and falsifying business records in connection with a $130,000 "hush money" payment to Stormy Daniels in a 16-page indictment.

There is no state statute in New York that clearly forbids the conduct Trump is accused of. However, Manhattan District counsel Alvin Bragg claims that Trump committed fraud by manipulating corporate papers in order to conceal monthly legal fees paid to his former counsel, Michael Cohen. Under New York law, falsifying company records is a crime in and of itself. Bragg also charged Trump with more serious crimes, claiming that the records were fabricated to conceal additional crimes.

According to Prosecutor Chris Conroy, "Defendant Donald Trump falsified business records in New York in order to conceal an illegal scheme to undermine the integrity of the 2016 Presidential election and to subvert other election laws."

What is the status of the indictment process?

Trump, who was thought to have been detained, was transported under police supervision for fingerprinting and photographing, according to the process. Trump came before the judge following these processes. The charges against Trump were revealed throughout the trial. The 34 serious charges of tampering with corporate documents were denied by Donald Trump. "I am innocent," Trump replied to the judge's question.

Trump, who was not served with an arrest warrant, departed the courtroom after the trial concluded. Trump arrived at LaGuardia Airport under tight security to fly to his Florida property on his own jet. Trump, who is being tried without being detained, will stand trial again on December 4th.

What did the parties say?

Following the hearing, Manhattan District Attorney Alvin Bragg held a press conference to defend the accusations.

Speaking to reporters after Trump's comments, Manhattan District Attorney Alvin Bragg stated, "The grand jury found a total of 34 documents containing critical false statements regarding payments made by the former president to his lawyer Michael Cohen during the 2016 elections."

"Today, we are fulfilling our serious responsibility to ensure that everyone is equal before the law," added Bragg. This eternal American ethic cannot be changed by money or force."

Trump's lawyer, Todd Blanche, told reporters after the court, "We will fight this very hard." Blanche stated that all of this has upset and enraged Trump, but that "it will not stop him, it is just what he expected."

Can Trump go to jail?

According to analysts, the most likely conclusion of the trial would be a fine for Trump. While fabricating corporate documents is a criminal punishable by more than a year in jail in New York, it might be raised to a serious crime punishable by up to four years in prison if combined with another act, such as violating election laws.

Can Trump be a candidate if found guilty?

He certainly can. Under US law, a guilty candidate can conduct a presidential campaign and serve as president while incarcerated.

In sum, no trial or decision can ban Trump from running for or becoming president for as long as he likes. However, some practical issues may arise.
In the comments, you can share your views on how Trump's indictment process will affect the next presidential election and American politics!