Source: Instagram/Youtube/TikTok
The competition on social media never ends, especially with the rise of TikTok, the video-sharing app which swept the world of social media and was considered by many to be more powerful than Instagram and a real competitor to Facebook.
Yet, it seems that TikTok will not be keeping this reputation for long, especially with the launch of the new Instagram's Reels feature in the midst of the threat of US President
Donald Trump to ban TikTok in his country.
And just like Instagram did with Reels, YouTube is rolling out a new short-form video experience called Shorts for creators and artists who want to shoot short, catchy videos using nothing but their mobile phones. The new feature will enable users to share 15second long multi-segment videos that the company hopes will take some attention away from TikTok.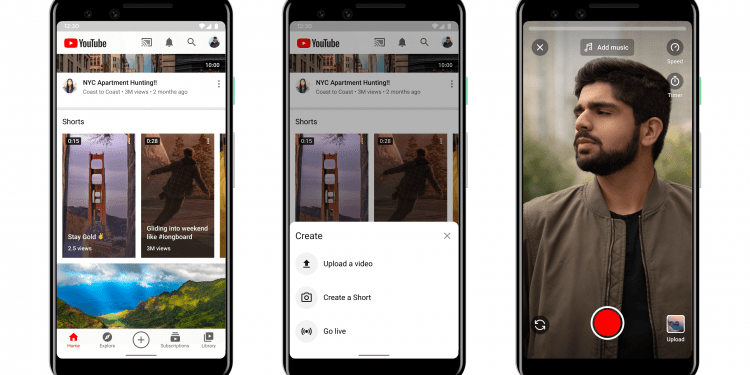 And the competition does not end here! Instagram's move last month to extend its short 15-second Reels video feature to 30 seconds has sparked several conversations in the influencer and creator community about how to take advantage of the extra time.
Generally, TikTok users can create 60 second long videos by combining four 15-second segments together, however, they have been licensed by music providers to allow only 15 seconds of play on its videos which limit clips of songs to 15 seconds. With music serving as the backbone for must content on the platform, 15 seconds remains the norm.
Yet, new features alone are not enough to win the social media race. Because ultimately, it is content creators who make each platform what it is. So what are TikTok, Instagram Reels, and Youtube Shorts doing to compete for content creator's attention?
YouTube has been able to dominate in the digital space for years, in part due to its Partner Program which allows creators to monetize their videos. These monetization features make it appealing for creators to invest their time into it and what differentiates it from Instagram Reels or TikTok.
TikTok, on the other hand, has functioned more like Instagram in terms of creator support in the past. Content creators could upload sponsored videos or earn money during a live stream, but there was no ongoing monetization program. But recently, TikTok has created programs to support talent on its platform and create incentivize for creators to remain on its platform.
This year, they even announced a Creator Fund open to all creators above the age of 18 years, regardless of their profession or video content (as long as it aligns with TikTok's community guidelines). With this fund, TikTok creators that are accepted into the program will receive regular payments over the course of a year.
Meanwhile, Facebook and Instagram have discussed making lucrative offers to popular TikTok users to join its new competing service, raising stakes in the social-media rivalry. The platforms have secured exclusive content for their launch and are offsetting production costs for selected partners. Yet, their priority remains in getting new tools in users' hands and seeing where they take them.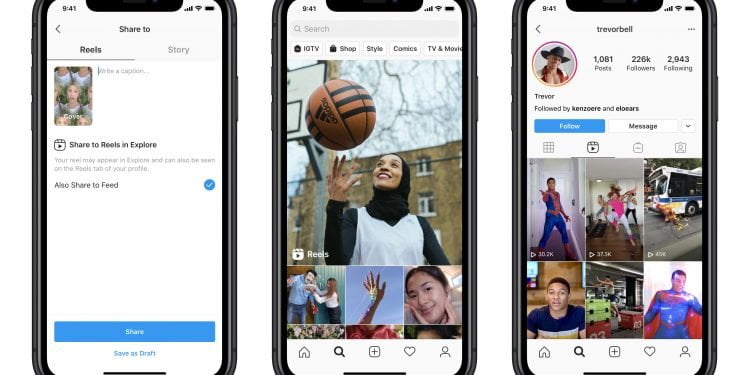 One of their most recent tools that the company will start exploring with later this year is testing shopping within Reels as well as start making shoppable IGTV videos global. The product, which lets you watch a video then check out with a few taps, will offer creators and influencers a more direct way to monetize their user base on Instagram, while also giving brands a way to sell merchandise to their followers.
Many content creators and users confirm their desire to try new Instagram and Youtube features like Reels and Shorts while preserving their Tik Tok accounts, with the consensus that whenever new features appear the enthusiasm for its users to discover these features will be greater. It will be interesting to see which social platform will win the creator race in the long run.
Have you tried these platforms before? Connect with us on social media and let us know which of these three short-form video features do you prefer the most.