Did you know that February 17th is World Cat Day? To celebrate today, we decided to talk about cats and cat influencers, one of the sweetest members of the animal kingdom. With a history of 12 thousand years, cats have managed to become the closest friends of humans. It is possible to see the reflections of this strong bond between cats and humans on the internet. Over the years, cats have literally dominated the internet. It seems that they are no longer just our furry friends, but an integral part of our culture.
The Rise of Cat Influencers
When you think of influencers, the first thing that comes to mind is people who share their experiences in fashion, travel, food and drink, and healthy living. However, cat accounts are at least as popular as their human counterparts. Many of them even have more followers than the influencers we are used to. According to a study conducted by Telegraph, around one in ten cats in the UK has their own social media account. Considering that this number is increasing day by day; It is no longer enough for us to only share pictures of our cats on social media, they also need to have their own social media accounts.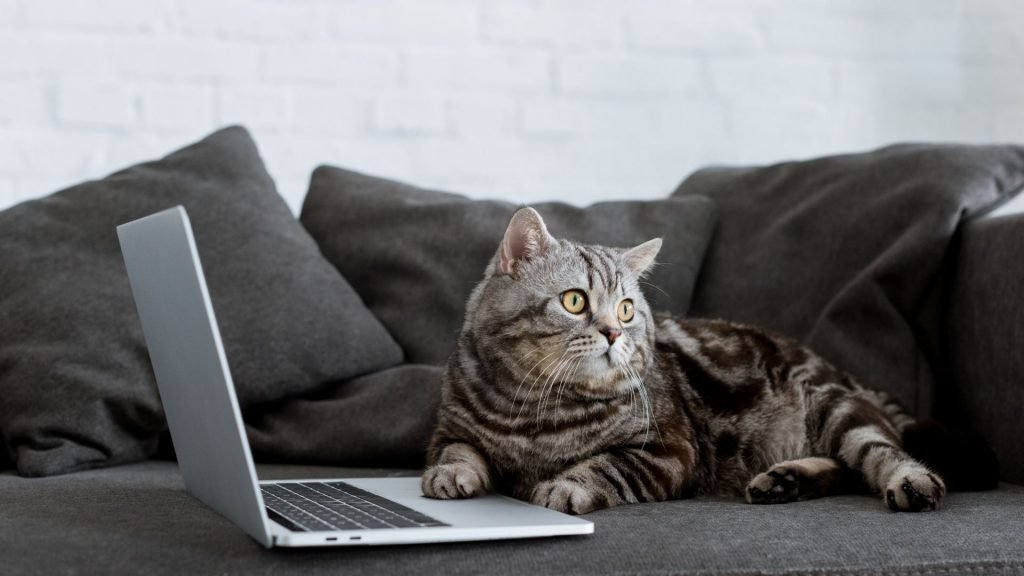 What drives brands to collaborate with popular cat influencers on social media?
Cats are with us everywhere in our lives, which is why they also found their way into social media. But what's behind the success of cat influencers on social media? Let's look at the 3 reasons why cat influencers are increasingly preferred by brands.
Appealing to the Emotions
It has long been known that cats have many positive effects on people's mental and physical health. However, many of us are unaware that looking at photos of our furry felines also evoke emotions similar to those we experience when spending time with them. Whether they're next to you or on your screen, cats reduce stress, anxiety and depression. This is exactly why brands prefer to work with popular cat influencers on social media. The emotions that cats evoke in humans work as an emotional stimulus that evokes positive emotions about the brand's product. In other words, advertisements and collaborations featuring cats create positive brand associations in the minds of the consumer.
Many successful brands position their products to create these positive associations. Because, in the long run, customers' feelings about the brand turn into loyalty towards the brand, allowing the brand to stand out from its competitors.
Cat Influencers Have High Engagement Rates
Cat influencers have thousands or even millions of followers. As a result, these accounts have a huge power to reach and influence people. In addition, cat influencers have higher engagement rates than humans – even when they both have the same reach. On social media, content featuring pets simply works better than human-centered content because people are more likely to tag friends to cat content. It seems like people have a lot to say about cats, and it doesn't look like it will end anytime soon.

Unique Content
Originality is a key factor in influencers' success on social media. Many of the cat influencers are also aware of this. They know the importance of preserving authenticity in their posts. As a result, their brand collaborations do not appear to people like ads that are forced into the feed. As long as the content is original, people don't seem to mind a few promotions.
---
The Cat Influencers You Must Follow
You can put the influencers of your interest on your radar and maybe ignore the others. However, it is not possible to ignore and dislike this adorable furry side of social media. Here are some of the most famous cat influencers on Instagram.
Venus Two Face Cat
With one half of her head black and the other half brown, Venus seems to have two different faces. These different colors, which are genetically produced as a result of the combination of two rare embryos in the early stages of development, called Chimerism, make Venus unique. Currently having 2 Million followers on Instagram, bicolored feline owes her fame to a Reddit post shared in August 2012.
Bu gönderiyi Instagram'da gör
One of The Oldest Cat Influencers: Real Grumpy Cat
One of Instagram's most famous felines, Grumpy Cat went viral after Reddit users made memes with feline's photos. The sulky cat passed away in May 2019, but the owner still actively manages his social media account with 2.5 million followers.
Bu gönderiyi Instagram'da gör
Nala Cat
Nala is one of the Instagram queens. Adopted from a shelter when she was only 5 months old, Nala makes all cats jealous with her mighty reputation. With 4.3 million followers, she is famous enough to have her own cat food line.
Bu gönderiyi Instagram'da gör
Some Cat Influencers Are Cancer Survivors: Coffee aka Mr. White
Nala's brother, Coffee, is a bit naughty but very cute British Shorthair. His real name is Mr. White but his friends call him Coffee. With 2 million followers, coffee frequently promotes her sister's pet food brand. He is also a cancer survivor, which makes him one of the most inspiring cats on Instagram.
Bu gönderiyi Instagram'da gör
Smoothie the Cat
Called the world's most photogenic cat by US Weekly, Smoothie instantly makes you fall in love with herself. With her big green eyes and fluffy fur, Smoothie has 2.2 million Instagram followers.
Bu gönderiyi Instagram'da gör
This Cat Influencer Has a Photo Editing App: Hamilton The Hipster Cat
He is the most macho and handsome of the famous Instagram cats. Hamilton never compromises on his cool stance, while his mustache adds a Hipster-ish style. Reaching 777 thousand followers on Instagram, Hamilton also has a photo editing application called hipstercatapp.
Bu gönderiyi Instagram'da gör
Coby the Cat
With a white pure coat and piercing blue eyes, this pretty feline has racked up 1.8 million followers on Instagram. His owner Rebecca Schefkind, admits that she started Coby's account as a joke and took the business seriously as she started getting sponsorships.
Bu gönderiyi Instagram'da gör
---
Which cat influencers are you following? Do you think cat influencers are more convincing than humans or is that unreasonable? Reach us in the comments section below or from our socials and let us know what you think!
Cats are grumpy, you may also enjoy this: