As the weather begins to warm up for those of us in the Northern Hemisphere, our urge to travel increases. Favorite to many, America is a great destination for a fun trip with tonnes of unique content opportunities. And although some borders are slammed shut, some countries do allow for responsible travel. Let's check them out.

Post-COVID Travel in Argentina
With the exception of Rio Negro and Santa Cruz which are in mandatory isolation, the country is under mandatory social distancing. The CuidAR app and an Online Health Declaration Form is also mandatory. As for travellers, Argentina's borders are closed for most foreigners who are not residents, so a dreamy holiday in Argentina seems unlikely for now.

Post-COVID Travel in Brazil
Brazil's government is quite relaxed regarding COVID-19 precautions. The borders are open, for almost all tourists, for up to 90 days. There's also no mandatory quarantine on arrival. One setback is for those traveling from the UK, as the borders are closed for visitors from the UK due to the English variant of the virus.
Brazil requires a negative PCR test performed within the last 72 hours, and a traveler's health declaration form filled out before boarding.
Land and sea borders on the other hand, are only open for residents. Travelers who have to use these borders to fly home, need special authorization.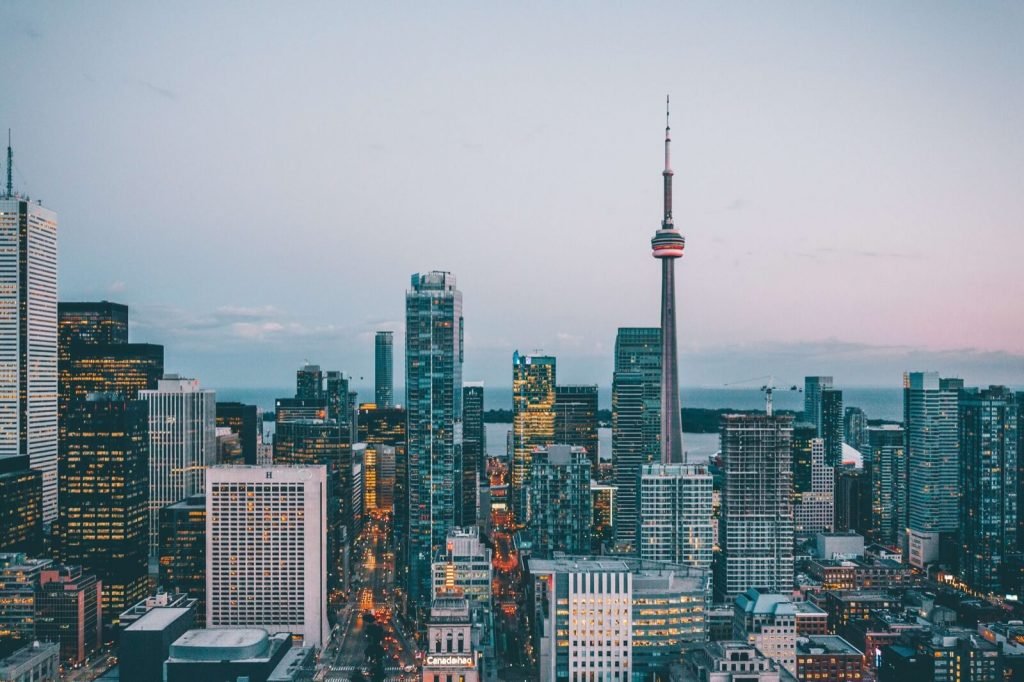 Post-COVID Travel in Canada
Canada's borders are shut for most of the travelers. For the time being, here's who can enter the country:
Canadian citizens (and dual citizens)
Permanent residents
People registered under Canada's Indian Act
Protected people

Post-Covid Travel in Mexico
As one of the most colorful spots on the continent, Mexico is the perfect place to be for lots and lots of interesting content. The country is open to travelers, without any need to present a negative PCR test or self-quarantine. Only the land border between Mexico and the US is closed for non-essential travel for the time being, but there are no restrictions on air travel.
Yet, it's also worth mentioning that CDC does have a "Do not travel" claim on Mexico which is categorized amongst other countries with the highest number of COVID cases.

Post-COVID Travel in Peru
Traveling to Peru is not entirely impossible but it definitely requires a lot of dedication. Travelers must provide a negative PCR test performed in the last 72 hours, and then they need to quarantine for 14 days. Alternatively, travelers can take a second PCR test on their sixth day of quarantine, and move on with their travels after presenting the negative result.

Post-Covid Travel in USA
There are many precautions taken against the Coronavirus in the States, and the travel restrictions don't fall short either.
Anyone who has been to the following countries (except for U.S. citizens, legal permanent residents, and immediate family members) during the past 14 days may not enter the United States at this time:
China
Iran
United Kingdom (England, Scotland, Wales, Northern Ireland)
Republic of Ireland
Brazil
South Africa
European Schengen Region (Austria, Belgium, Czech Republic, Denmark, Estonia, Finland, France, Germany, Greece, Hungary, Iceland, Italy, Latvia, Liechtenstein, Lithuania, Luxembourg, Malta, Monaco, Netherlands, Norway, Poland, Portugal, San Marino, Slovakia, Slovenia, Spain, Sweden, Switzerland, Vatican City)
Additionally, all non-essential land travel between US and Canada and Mexico is restricted, while air travel is allowed.
For air travel to the US, passengers must present viral tests no older than three days. Travelers who enter the country are required to comply with the CDC guidelines regarding self quarantine and isolation.
---
This is the case with travel in a post-COVID world! Please be reminded that non-essential travel is extremely risky at this time, and that most of the destinations are marked "Do Not Travel" by the CDC. For the latest information regarding travel restrictions, please consult the related embassies.
For more on influencer marketing and travel, don't forget to follow us on our socials!