We see many things about cryptocurrency on the social media these days. Cryptocurrency is a digital exchange system which is based on blockchain technology. You can buy goods and services using crypto money but mostly people choose to use it for investment. It has become very popular lately and people have started to use it more and more. As of today, there are thousands of different types of cryptocurrencies. And we hear about a new one every day.
How is This Stock Market System Related to Influencers?
Where exactly do influencers stand in this sector? While influencers continue to influence our thoughts and habits in every aspect of our lives, they always manage to keep up with new trends. We know that almost every brand uses Influencer marketing to promote their product or service. With the cryptocurrency falling like a bomb on the digital media sector, we started to see influencers in this new industry. The concept of Cryptocurrency is not actually new, but its social media visibility is very recent. And influencers play a big role on this visibility.
Since we are aware of the huge effects of influencers on consumer preferences, it is of great importance that the guiding marketing tactics are ethical, both to maintain the credibility of that person and to prevent the audience from being a victim. For this reason, many regulations are made to protect the consumer, brand and influencer. The fact that influencers need to put #ad or #sponsored hashtags on their content is one of these regulations.
Of course, you can think of this as the promoter's work. We still have to think twice when listening to someone who has nothing to do with technology or finance about our investments. However, it is currently not possible to prevent fraud. Especially in a scenario where people invest in cryptocurrency and risk losing money, this "influence" can cause bigger problems.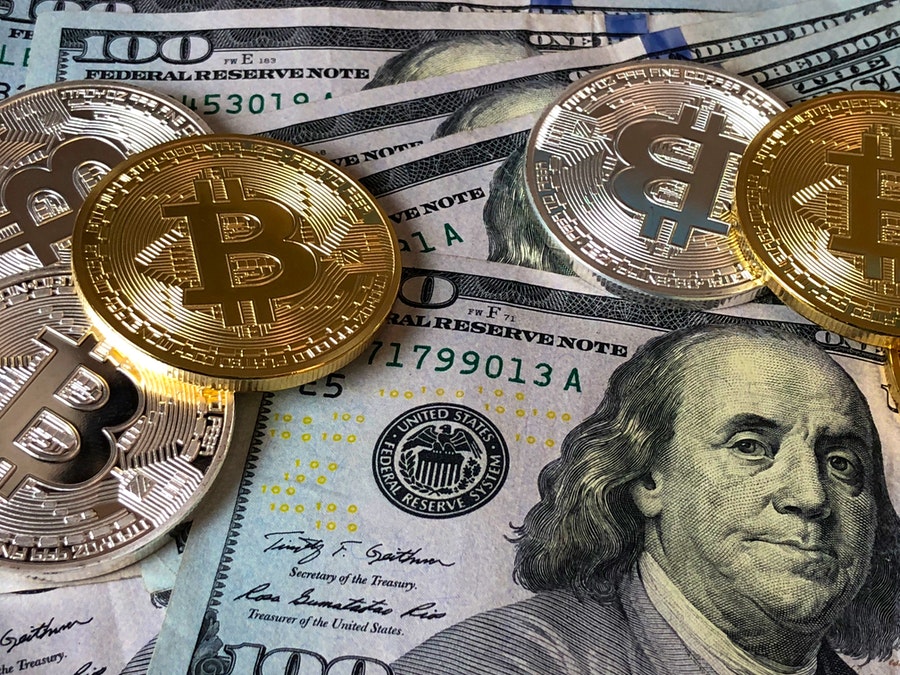 Should Influencers Give Stock Market Advice?
On the one hand, some influencers should get into this business. We call these types of influencers cryptocurrency influencers. Since these people are relatively interested in the stock market and technology, they can envision the industry to some extent. And they can give proper advice on cryptocurrencies. However, some influencers may also advertise a coin in exchange for money.
There has been a very recent cryptocurrency fraud in Turkey. The stock exchange called Thodex, marketed itself using famous models and actors. After some time, the owner of Thodex disappeared with people's money who invested in Thodex. Many people thought that the brand is guilty, but influencers are at least as guilty as the brand. So not only the company but also the celebrities who marketed it faced mistrust. As we have seen in the Thodex example, some influencers' "biased" influence can have bad consequences on their audience. You can learn more about this fraud by reading our article about being the face of a flawed or suspicious brand in exchange for money.
Influencers' Cryptocurrency Promotions May Be Unethical
When it comes to cryptocurrency, many Twitter users may directly think of the famous businessperson Elon Musk. The reason is very clear, Elon Musk has been promoting Dogecoin for months. Elon Musk's influence on Dogecoin is not negligible. He has been tweeting and talking about the currency on Clubhouse. Thanks to Elon Musk, Dogecoin's value has seen a constant rise in the last few weeks.
SpaceX launching satellite Doge-1 to the moon next year

– Mission paid for in Doge
– 1st crypto in space
– 1st meme in space

To the mooooonnn!!https://t.co/xXfjGZVeUW

— Elon Musk (@elonmusk) May 9, 2021
In one of his latest tweets on this subject, he declared the name of the vehicle he will send to space will be Doge-1 and the mission payments will be made in coins. Besides, he created a poll asking his followers whether Tesla should accept Dogecoin or not. We can say that he took it to whole another level.
Do you want Tesla to accept Doge?

— Elon Musk (@elonmusk) May 11, 2021
TikTok Star Charli D'amelio joined the influencers promoting stock market trend lately. Her family recently shared this post below stating that they partnered with Gemini, a cryptocurrency variant.
View this post on Instagram

This is not surprising for our time. Cryptocurrency variants depend on social media to promote themselves and increase their market value like any other product. In this case, Charli D'amelio supporters can rely on Gemini more than other cryptocurrencies. It is not necessarily a bad thing. Influencers establish a relationship of trust with the ideas they share and the products they use. So why wouldn't they also promote cryptocurrency? You might think. Isn't that what they do anyway? We still have to think twice before making a decision based on the opinion of someone without proper knowledge of technology or finance.
Because in stock market business, earning is generally one-way. Someone's gain can very easily be someone else's loss. The higher the demand in cryptocurrency, the higher the value. On the other side of the business, many of the things that influencers promote can actually be things that pay off their own profits.
Role of Crypto Influencers in the Sector
That's why there are crypto influencers. Many cryptocurrency investors may highly benefit from the presence of a group of people who constantly follow the rapidly developing and changing blockchain technology and who are aware of the complications that may arise. If you are interested in cryptocurrency but you are confused about some issues, you can follow cryptocurrency influencers and get information about trends. You can decide which cryptocurrency to invest your money in more easily by following cryptocurrency influencers. After all, it is safe to know that they are not investment advisors, they are just beneficial guides to answer your questions.
---
What do you think of influencers promoting stock market? Should they keep on doing it? Why? Let us know by commenting below and don't forget to follow us on our socials!