After tweeting "I love Twitter" a month ago, Jack Dorsey has now shared his resignation letter on Twitter.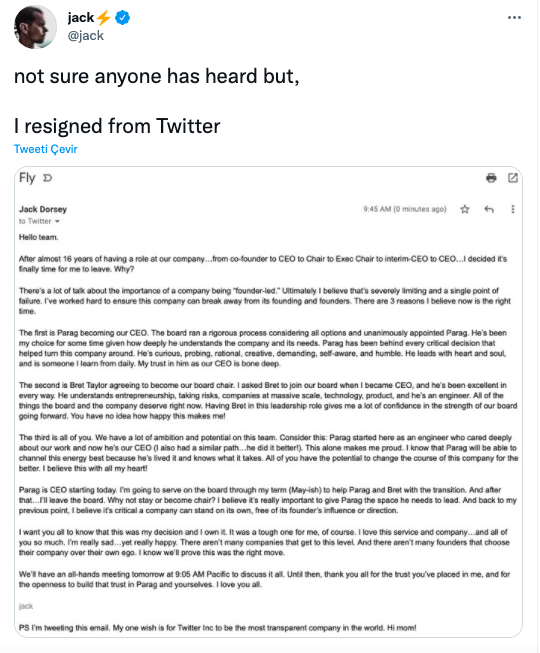 In his resignation letter, Jack emphasized the importance of the company being "founder-led". He said that this situation, somehow, limits Twitter. Jack Dorsey remarked that it is time for Twitter to move on from this scenario, and that he has a lot of faith in Agrawal's abilities to run the company. Agrawal was unanimously selected by the board, and according to Dorsey, he was behind "every crucial move that helped turn the company around."
At the end of his resignation mail, he shares a note. He mentions that he'll be tweeting this mail and hope for Twitter to be the most transparent company in the world. He also didn't forget to say hi to his mom.

---
What do you think about Jack's decision to resign? Do you think a company can break away from its founding and founders and still survive? Leave a comment down below what you think and don't forget to hit us up on our socials for more news!