Instagram has started to test uploading images and videos from the app's desktop version. The modification has been in the process for several months but the platform just started the test drive. Currently, only a small number of people have access to the full range of upload and posting possibilities. "+" icon is now visible on the top bar of Instagram for some users to post via desktop. When that button is clicked, users can upload photographs or videos directly from their computer's hard drive. After you've added your visual, you'll have access to all of the in-app editing options, including formatting tools and filters. Then you can upload directly from the website. This new feature allows you to manage your Instagram content in a new way.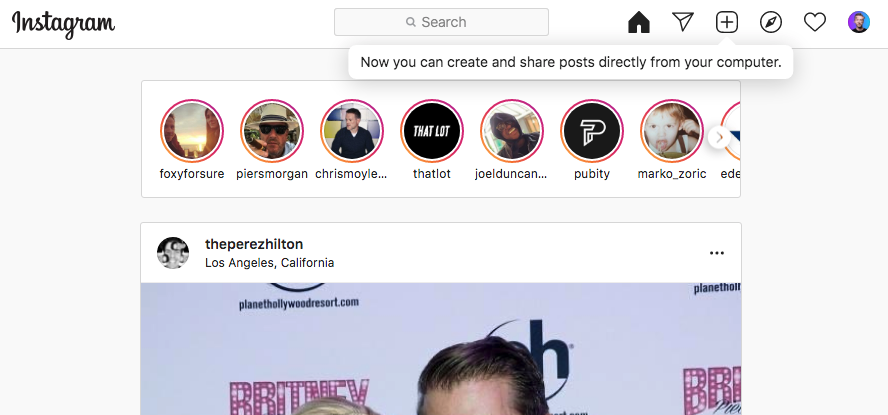 At the moment, the option does not allow uploading Stories or Reels. But some additional tests show that IGTV is soon to be available to be uploaded from desktop. The update comes from the statement made by the platform, "We know that many people access Instagram from their computer. To improve that experience, we're now testing the ability to create a Feed post on Instagram with their desktop browser." Although the test is done among a small group of users, everyone is aware of this feature's affect on Instagram use will be huge. It will definitely enable more people to use the platform.
---
Do you think this feature will be useful for users of Instagram? Leave a comment down below or hit us up on our socials! Stay tuned for more news on social media!