Influencer marketing is already popular and it's only going to get more popular. With this boom, we're going to hear more and more about influencer marketing laws and regulations. This week, we are putting influencer marketing laws in the Middle East under the spotlight.
With social media becoming an integral part of life, global interest in influencers is growing faster than ever. Many brands were quick to realize the potential of this growing interest in the influencer world. Since influencers have huge power that can persuade the masses, influencer collaborations are a highly effective way to promote products. In line with the increasing demand of brands for these influencer collaborations, the number of influencers has also increased recently. As it turned out that influencers can earn huge amounts of money, becoming an influencer has become quite popular.
Are there any regulations for influencer marketing in the Middle East?
Influencer marketing became a serious business. And the issue of influencer marketing laws and regulations has been opened to discussion. This week, the Middle East is under our spotlight. With its diverse and dynamic structure, there is a huge potential in this region for those who know the right approach. Before you open up to the Middle East, be sure to review our guide on current Middle Eastern influencer marketing regulations and don't be a criminal.
Influencer Marketing Laws and Regulations in Iran
Users in Iran need to be very careful when posting on social media, as there are quite strict limits on what can and cannot be shared. The content shared by the users is regulated under the public decency code. There are a number of things that are against this public decency code. Some examples are women appearing in public without hijab, or the portrayal of unmarried couples showing romantic interest in public places.
The implementation of this public decency code on social media in Iran is based on the 2009 elections. These highly controversial 2009 elections, were the beginning of the active use of social media by anti-government protesters. For this reason, it was also the beginning of the government to start making regulations against social media. In recent years, it is possible to see popular Instagrammers being arrested frequently in Iran. One of them is Alireza Japalaghy, a famous athlete who was arrested after the photos he shared with his girlfriend on Instagram in May last year.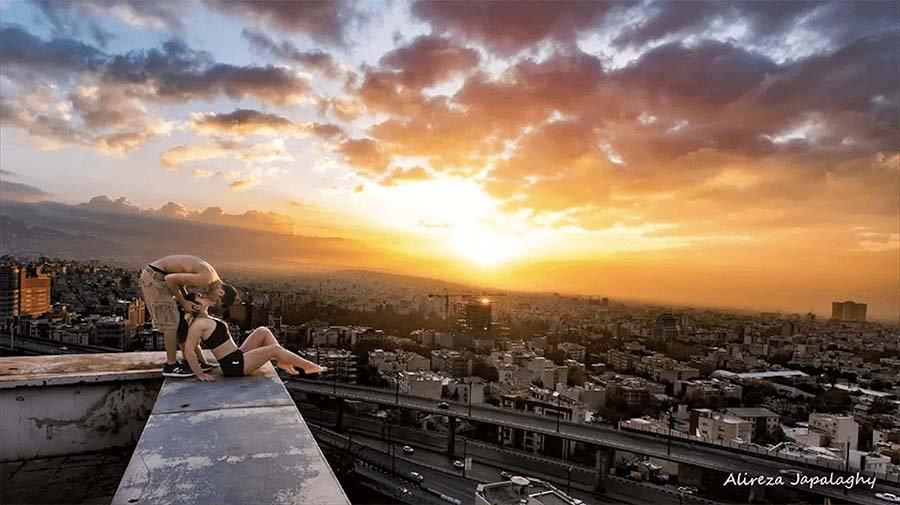 5 days after Japalaghy posted this photo, he shared an Instagram story saying that he received a call from Iranian authorities asking him to explain himself about this photo. He also stated that he was not afraid and that the authorities could come and arrest him if they wanted. The next day, on Japalaghy's Instagram account, his brother announced that Japalaghy had been arrested for "un-Islamic behavior."
Dancing is not a crime!
Of course, this was not the first social media arrest made by the Iranian authorities. In 2018, it all started with a dance video that 17-year-old Maedeh Hojabri posted on Instagram.
Teenage dancer, Maedeh Hojabri, was arrested in Iran. She used to record dance videos in her bedroom and upload them to her instagram with 600K followers.#مائده_هژبرى pic.twitter.com/3EDVR9veV3

— Negar Mortazavi (@NegarMortazavi) July 8, 2018
After this video, Maedeh Hojabri was arrested and this arrest sparked a much larger movement in Iran. Before long, Iranian women started posting their dance videos on Instagram using the hashtag #dancing_isnt_a_crime to support Hojabri. Since women are forbidden to dance in front of men in Iran, many Instagram users were detained after these posts. After being released on bail, Hojabri made interviews on different television channels in Iran that she did not try to encourage other girls to do what she did. However, interviews also became a topic of discussion, as a claim was made that these interviews were recorded under duress.
Although many people are being arrested due to violations of the Iranian public decency laws, it is worth mentioning that these public decency laws are actually quite vaguely defined. For example, there are some common statements in the profiles of active influencers on Instagram saying that their pages follow the laws of the Islamic Republic of Iran, and most of the Iranian influencers seem to use the application within the framework of some unwritten rules.

Influencer Marketing Laws in the United Arab Emirates
In 2019, the UAE National Media Council (NMC) introduced new regulations to make influencer advertising more transparent and professional. According to these new rules, all influencers who receive payment for their posts must have both a trade license and a UAE influencer license. However, there are actually 3 different license options for social media influencers.
Influencer Marketing Licences in UAE
To be able to carry out commercial marketing activities in the UAE by applying individually for a trade license as well as a social media license. The fee for obtaining an individual social media license, excluding the commercial license, is Dhs15,000.
Establishing a company as a small influencer group or as a family, applying for a partnership license, and obtaining a special e-media license and trade license from NMC on behalf of the company. The fee for obtaining this license is Dhs15,000.
Working under the license of a media agency certified by NMC. Agencies hold a collective license for their influencers, and as long as influencers are affiliated with the agency, they can continue to work within the borders of the UAE.
Many influencers prefer the 3rd option because it is the most affordable. However, it is important for influencers to pay attention to the agency with which they have an agreement and to investigate the reliability of the agency before making a contract. Since this agency will arrange sponsorship agreements between the influencer and the brand and give advice for the content that the influencer will share on social media, it is important that the agency cares about quality rather than quantity.
It is also worth remembering that there is a Dhs5,000 fine for not obeying these rules and not having a license. Be careful, don't be a criminal!
Influencer Marketing Regulations in Turkey
Until a short time ago were no specific legal provisions for social media in Turkey. And there weren't any influencer marketing regulations either. However, the government was expected to make new regulations on this issue. The expected regulation was published in the Official Gazette on October 1, 2020, and put into effect. According to the law, social networks of foreign origin have to appoint representatives to Turkey. A three-stage legal penalty process is applied for social networks that do not comply with the new regulations. Companies that did not comply with the law were previously fined 10 million TL for the first time and 30 million TL for the second time, in total 40 million TL. The final sanction is an advertising ban. This means that advertising contracts cannot be made with these platforms and these networks will not be paid for advertising.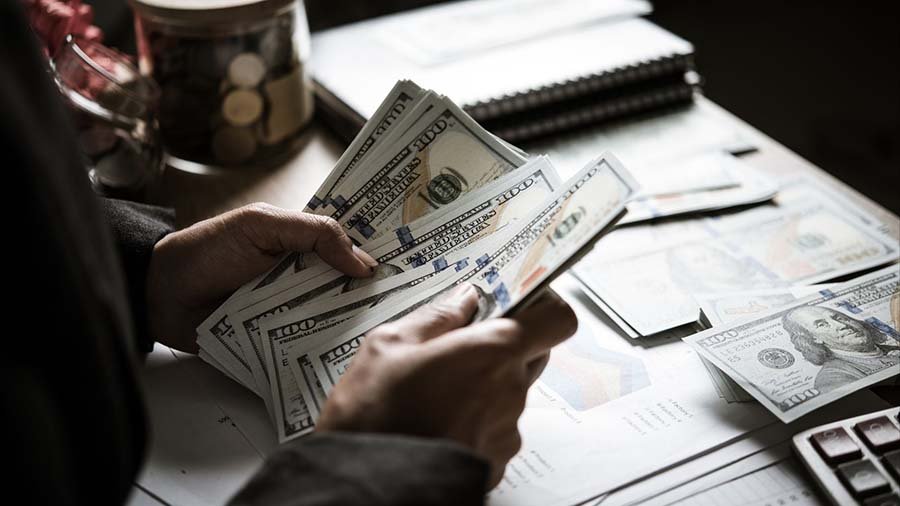 Advertising on Social Media is Just the Same
It is also worth mentioning that advertisements on social media platforms are subject to the same laws as other ads. This means that in the Turkish constitution, revenues from social media advertisements are also considered commercial revenue. Therefore, their taxation is a legal obligation. For this reason, in posts where the purpose is to advertise, it is necessary to add statements such as "ad" or "collaboration" that will indicate this. In fact, this was an issue brought up by many influencers on social media in the first month of 2021.
However, this influencer marketing regulation was published in 2015 and has been in existence ever since. In other words, there is no new law or regulation regarding the obligation to add the #collaboration hashtag to posts as shared by some influencers on Instagram recently. The regulation in 2015 does not directly mention the influencers. Because in 2015, even the term influencer marketing was barely known. However, the regulation covers every medium where advertisements are made. Therefore, it also concerns influencers.
The Legal Implications
There are also legal implications for not following this regulation, such as advertising suspension or administrative fines. For example, during the pandemic period, Turkish celebrities Seda Sayan, Şeyma Subaşı, Seren Serengil, Seray Sever, Ebru Akel, and Seda Akgül were given legal penalties for a health product they shared on their Instagram accounts. In the social media posts made by these famous names, it was stated that the product had a protective feature against all kinds of viral infections, especially Covid-19. This penalty was not only given due to the fact that the posts were not marked as advertising. It was also because they included false statements about health.
In Turkey, it is necessary to get permission from the Ministry of Health before making any statements regarding health products. Otherwise, the accuracy of the statements is not considered to be scientifically proven, and therefore it is deemed that these statements deceive and mislead consumers.
---
These are the influencer marketing laws in the Middle East! Which country's influencer marketing regulations do you think makes more sense? Do you think more laws need to be enacted, or do existing ones need to be repealed?  Let us know what you think! Don't forget to leave a comment below and follow us on our socials!