Influencer marketing continues to be more and more popular among brands. The fact that it is cost-effective and can reach different audiences are just a few of the reasons for choosing influencer marketing. It really is an effective way to promote a brand or product. But of course, as in any business, influencer marketing has a few points to be careful about. Influencer and brand collaboration may not be perfect all the time. Sometimes two wrong combinations can have very bad results. Below we have compiled the influencer marketing fails that need to be learned from.
Don't copy paste!
Little Mix, a British musical group, missed one minor detail when promoting their branded perfume on Instagram. In the caption we can see that it's written "So surreal… we're on the side of a taxi. Who's got their bottle of #LMWISHMAKER? Let us know what you think! Launch event tomorrow." It looked like they are surprised to see themselves on a taxi, right?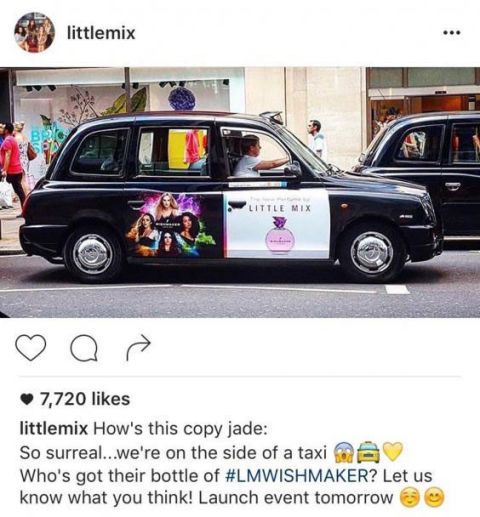 Well, if you look carefully to the caption, you will see it is not surprising at all. We can clearly see the editor's comment on post which completely destroys the magic. Let this fail be a lesson for you and think twice before you copy and paste!
Greatest Party That Never Happened
Fyre Festival was a marketed luxury music festival founded by Billy McFarland, CEO of Fyre Media Inc, and rapper Ja Rule. It was going to be the most iconic music festival ever. Festival's marketing was done with the biggest 63 influencers in the world. However, none of them knew what's going to happen. The festival turned out to be fraud and no one was able to reach the festival management when the time of the festival came. It was a humiliating grand failure for all of the influencers.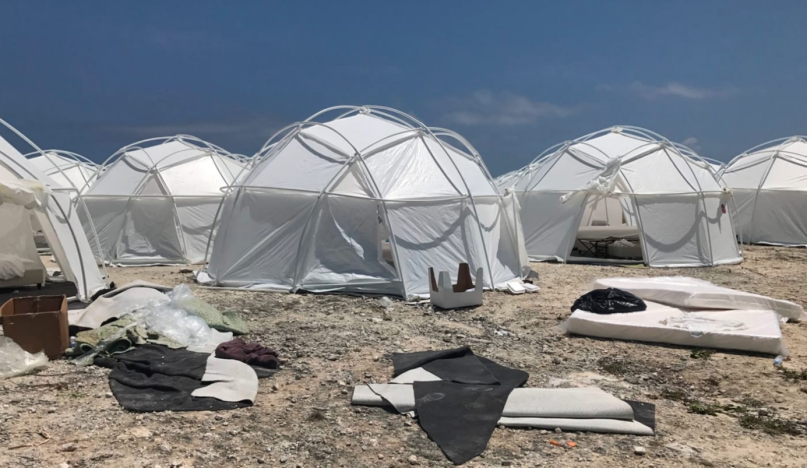 Authenticity is the Problem
Many firms choose Kendall Jenner for influencer marketing, but she isn't always the best option. Kendall Jenner was announced as Proactiv's new brand representative on January 7th, 2019. But, many people believe that Kendall doesn't use their products.
She discussed how Proactiv products helped her treat her skin in the video. Kendall's followers criticized her claims, noting that prior to this sponsorship, Kendall had spoken about how her doctor had helped her with skin issues, not Proactiv. If they had chosen an influencer who had an actual experience with their products, the outcome could have been considerably better. Many sponsored posts suffer from a lack of authenticity, which should be addressed.
Look What You Post!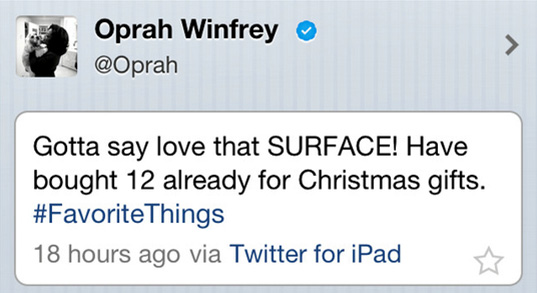 Microsoft collaborated with Oprah Winfrey to advertise the company's newest laptop, the Microsoft Surface. This collaboration could have been great if Oprah didn't make the obvious mistake. Posting a tweet praising Microsoft from an iPad doesn't sound really logical.
No matter how famous the influencer is, he/she should fit the product and the message. As soon as it becomes obvious that the influencer isn't actually using the product, the whole campaign fails.
---
Let this influencer marketing fails be a lesson for you! Always remember that follower number is not that important when choosing an influencer for your campaign. You should choose carefully if you don't want to fail. Check out our article about choosing the right influencer to avoid these mistakes!  Don't forget to hit us up on our socials and let us know what you think!