Think of the superhero movies you watched for the first time as a child. Then imagine how this character gains a spot in a child's brain and affects him.
I remember how impressed I was when I first watched Spider-Man. After that day, I felt like my life had changed. The Spider-Man was at the center of my life. I constantly told my friends what he was doing in the movie, I was always stunting and trying to climb walls and doors and following each and every of his moves and poses.
This fanboyism began to affect my clothes as well. First, my closet became red-blue: the Spider-man t-shirt, the shoes, then the jacket mask clock.
When we think so, superheroes can be considered the first influencers in our lives.
If superheroes were alive today, we would follow every moment with our phone cameras, influenced by social media. Everything they do, the places they go, the clothes they wear, all the holidays they do would be viral. And, of course, the brands would also want to take advantage of this influence. The superheroes also looked to some workforce to finance themselves because they didn't come from a born billionaire family like Bruce Vayne.
Well, if the superheroes of our youth really existed and produced content on social media, which brands would they collaborate with?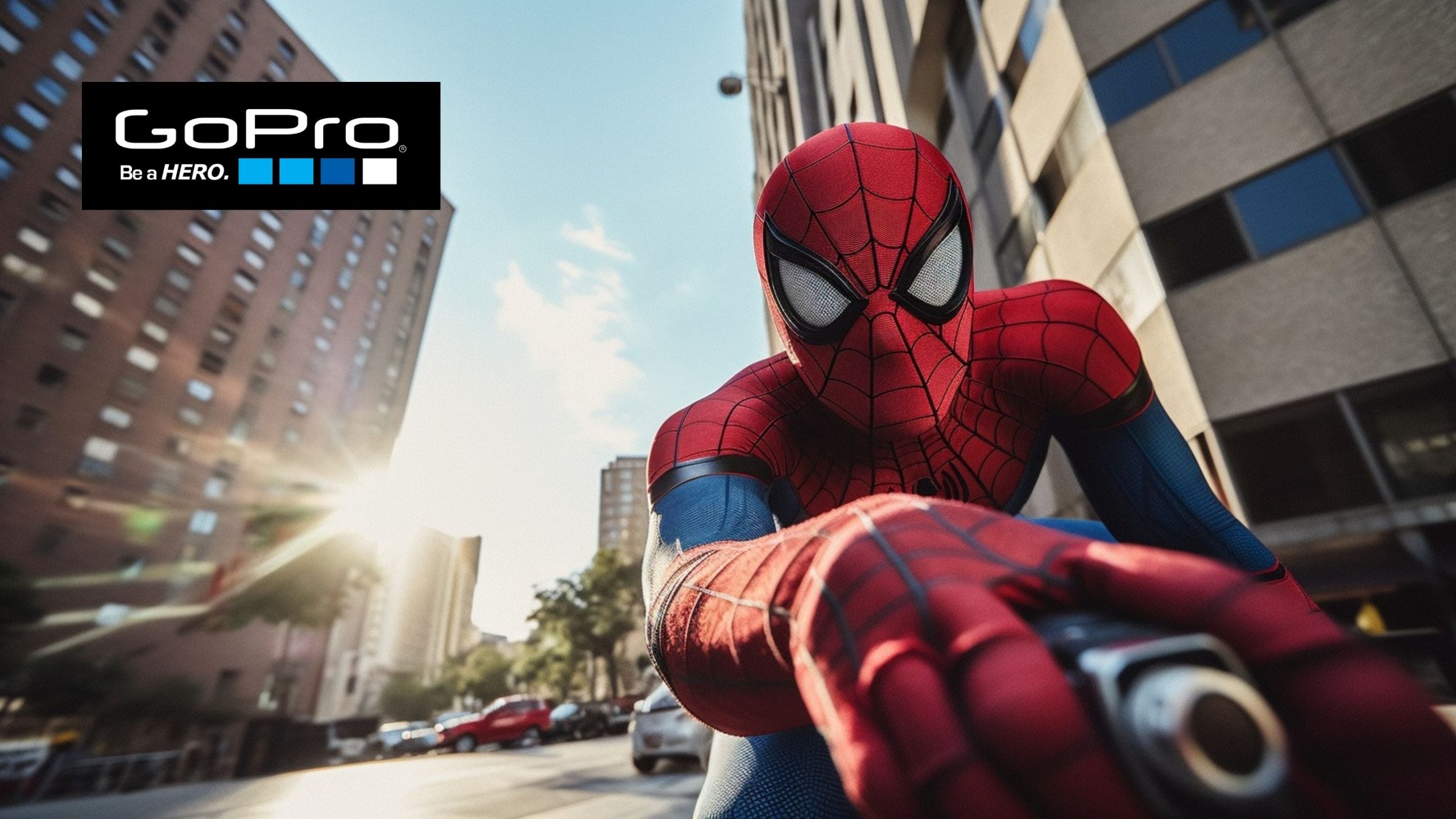 Peter Parker worked as a freelancer in a newspaper and was trying to sell photos of Spiderman to the newspaper.  Spider-Man, who wanted to capture the bad guys and get clear images, would promote action cameras by collaborating with Go-pro with the power of social media. They even released the Spiderman edition together with Go-Pro.
Thor, Odin's son, the Asgard god of lightning, was doing great things with his charm and glare. I don't think the Black & Decker's officials will escape this. They may even be the brand's new ambassador and produce a new tool bag called the Thunder Series.
Although his family's wealth is left to Bruce Vayne, the only child in the house, Gotham has endless needs. In addition, Batman has to constantly invest in Wayne Enterprises' R&D activities.
Therefore, he can collaborate with his lover Catwoman with world-famous luxury brands.
The high-tech costume, equipped with guns, can be replaced by the Prada team and the Batmobile by the Rolls-Royce.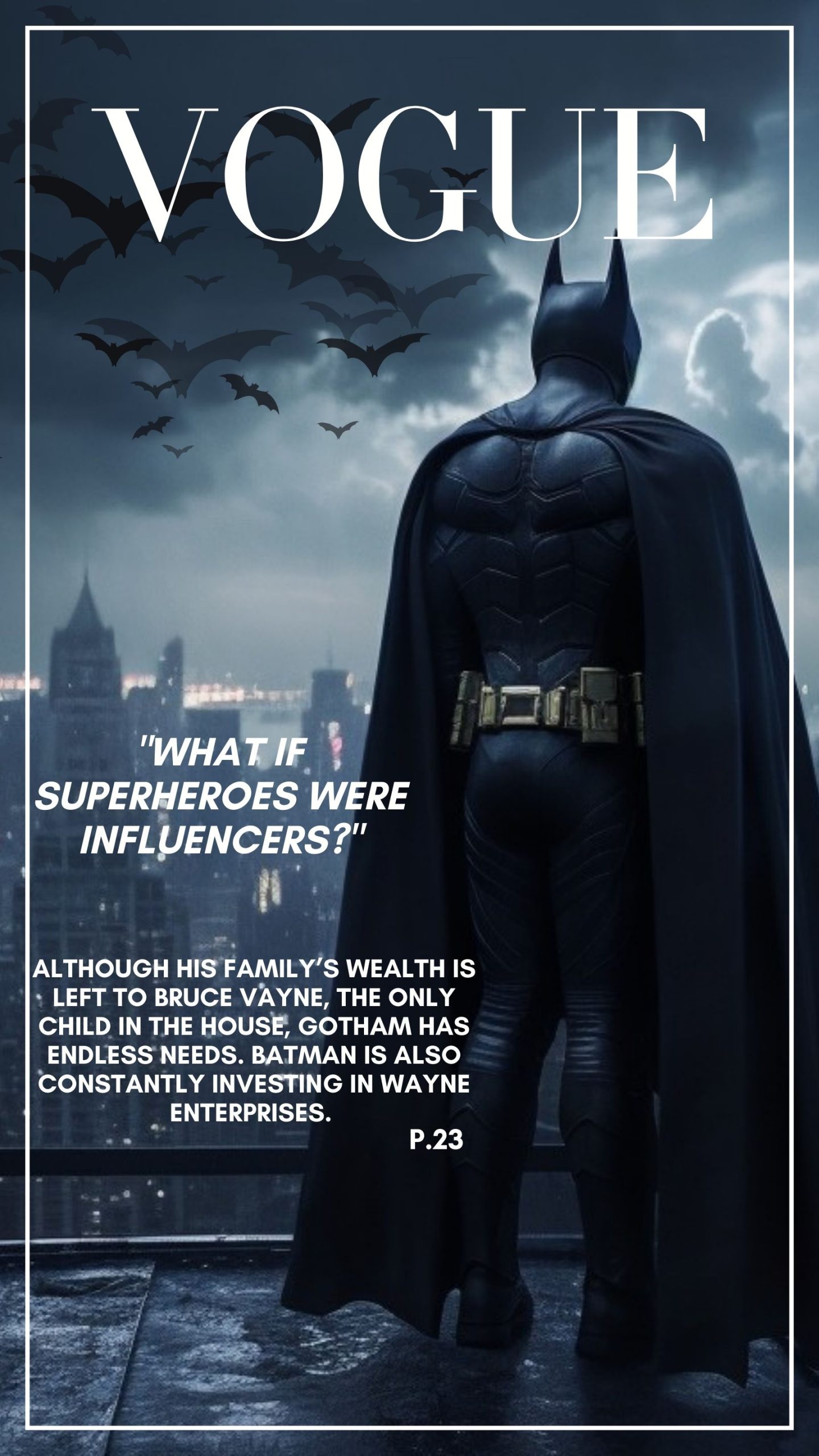 Superman arrived on Earth as the last survivor of the planet Krypton with a spacecraft. After years on earth, he may want to enjoy retirement with good cooperation. He would like to work with the space company Space X.
With this collaboration, the foundations would also be laid for a new route to make Krypton-World routes. Superman took a share of this flight line's revenue and began to become an investor.
Tony Stark, CEO of Stark Industry, is developing AI-supported autonomous robots and investing in new technologies. If Tony had merged the two companies to acquire Boston Dynamics with a good move, the robot era would have entered a new dimension. In Iron Man, this new roof would be the media face of the company.
Makeup and women… We all know that these two are inseparable, like flesh and nails. Natasha Romanov is beautiful. Starting from here, Black Widow will be a makeup influencer with a make-up channel on YouTube. Our hero could collaborate with Maybelline, one of the world's largest cosmetics companies, and was the advertising face of the brand and displayed on giant street billboards.
His real name is Barry Allen, also known as the "God of Speed," and he has super-speed powers after a flash crash and has the ability to run, think and react at extraordinary speeds. Because Flash is known for his super speed and is an athletic character, he can introduce sportswear and shoes with Nike. It could support products for fast runners.
Flash can also collaborate with Red Bull, the first-minded brand, regarding action sports and adrenaline-enhancing events. Flash would perfectly fit the brand image drawn by Redbull. Taking part in adrenaline-filled sports events can support the brand's energy and vitality.
Her real name is Dr. Harley Quinn, and Harleen Quinzel, is a psychologist. She is an anti-hero character who then falls in love with the Joker and partners with him. She is known for his colorful costume, crazy personality, and acrobatic abilities.
With Harley Quinn's colorful and fun personality, Converse can introduce custom-designed shoes and accessories.
Also, considering Harley Quinn's iconic baseball beetle and cheerleader attitude, it could have been the new face of MLB.
Wonder Woman, whose real name is Diana Prince, is an Amazon princess from the island of Themyscira. She is known for his strength, courage, and desire to defend truth. Wonder Woman is a superhero who represents feminist values and contributes to the struggle for gender equality.
Wonder Woman could have been an ambassador to UN Women in the name of being the pioneer of the women's movement as an Amazon princess. This can be a solid partnership to attract attention, raise awareness and support women's rights and equality.
Undergoing a super soldier experiment during World War II, Steve Rogers becomes a hero representing American symbols. Committed to values such as courage, justice, honor, and patriotism, Captain America has excellent physical abilities, superpowers, and the ability to use his shell. In addition to these skills, Captain America also has leadership and leadership skills.
Captain America, who leads the Avengers team and manages to work in harmony with the other heroes in the group, is a superhero named Influencers who exclusively serves American brands.
He would also be the founder and manager of the influencer agency. The team tried to do the best for everyone by using suitable campaigns.
Bonus: Teenage Mutant Ninja Turtles
Ninja Turtles are superheroes who take their names from the pioneers of the Renaissance and Enlightenment and have different character traits to other weapons.  These turtles are trained in martial arts and crime by Master Splinter after they are mutated.
Ninja Turtles, especially Michelangelo, are severe pizza lovers. Every adventure ends with pizza. Even if they are superheroes, ninjas who live in the sewage and don't make money can organize dedicated turtle-themed pizzas, promotions, and events by partnering with a pizza restaurant like Pizza Hut. In this way, while fighting evil, they would at least get rid of the cost of food.
If you were an influencer, which superhero would you partner with? Leave your comment down below, we are thrilled to read you all!