Are you in need of an Ultimate Youtube Guide? Do you want to become a YouTuber but don't know where to start? Or are you already creating content but you don't know how to make money and keep the income steady? Well, we've got you covered! Read along to learn how to become a YouTuber in our Ultimate YouTube Guide!
How to Become a YouTuber: Starting Out on YouTube

Camera Quality and Editing
The Sound Quality is Just As Important
Use Short But Attractive Titles
Use Interesting Thumbnails
Don't Do Clickbait
Write a Good Description
Use Relevant Hashtags
Check Copyright Laws
Use Social Media Actively

Monetizing Your YouTube Channel

What You Need to Monetize Your Youtube
Creating an Adsense Account
Rules and Laws
Types of YouTube Ads
The Length of Your Video

YouTube Beyond the Basics

How to Find Hashtags
Interacting with Other Creators
Creating Playlists
Utilizing Other Platforms
Using Cards
YouTube Community
Getting Started on YouTube and How to Become a YouTuber
1.1 How to Become a Youtuber: How do you start a YouTube channel?
If you're asking how you can become a YouTuber, the first action should be predictable. Let's say you don't have a channel yet but you want to have one. First you have to decide on your content. Do you want to shoot vlogs or fashion tips or entertainment? The possibilities are endless, what is important is that you need to choose what you think will be the most sustainable for you, as this is a long road and you will need to create videos on a regular basis for a long time. You don't have to stay in one genre your whole YouTube career but it is important to create a consistent audience before creating content on other topics.
1.2 Your camera quality and editing is important.
Imagine watching a blurry movie, would you be willing to spend your time on it? Or would you at least try to find a higher quality version? That's why we suggest investing in a good camera to shoot attracting videos. For editing, there are various softwares that you can use to get a good content up, make sure to be familiar with one of them. Some big YouTubers are known for the way they edit their videos, you might be one of them. Your visual quality will be key when you first get started on YouTube.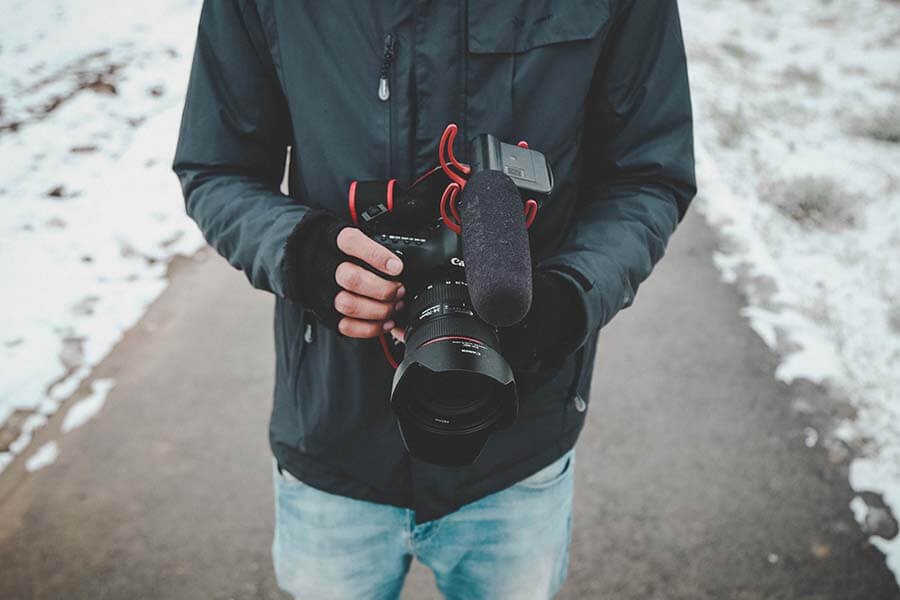 1.3 The sound quality is just as important as the video
New smartphones have extremely good cameras nowadays. This means most YouTube creators have the video quality figured out even if they don't use a dedicated camera. However, most people starting out on YouTube forget that your audio quality is also extremely important. If you've had to suffer through bad quality sound then you know it's worse than bad quality video. It's also significantly more difficult to "just get right" because you simply have to use a dedicated microphone. Try to get a hold of a good shotgun mic like the Rode VideoMic Go or a decent lavalier mic for high quality sound that won't make your viewers leave the video in the first minutes.
1.4 Use short but attractive titles.
Let's say you shot your video and edited as you liked. Now the next step is the title of your video. This title should give the audience an idea of what they'll be watching, but it also needs to be short and attracting. Don't use titles that are too long or too informative. Make it sharp. Remember, you're just starting out on YouTube; you need a little incentive to make people watch your videos.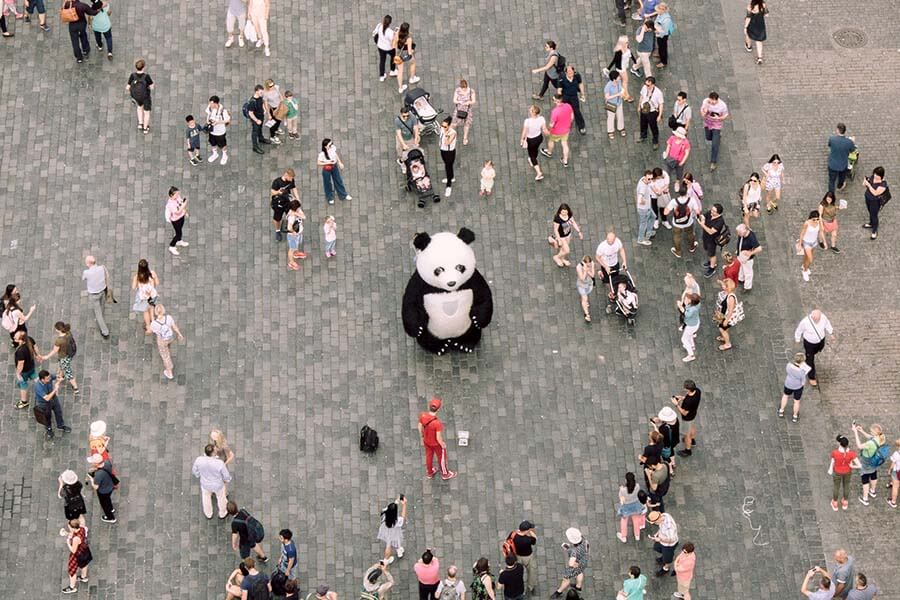 1.5 Put an interesting thumbnail, but do not make it clickbait.
Your thumbnail is the first thing your audience sees when you post a new video, so make it interesting, but don't use clickbait just get a high number of views in a short time. Clickbait videos almost never work, and they hurt your reputation in the long run. 
Now that your first video is ready to be up with a good title and an interesting thumbnail, it's time to fill in the other gaps. The question "How to become a YouTuber" can't be fully answered without these details.
1.6 Write a short information about your video
But make sure to use keywords here. Don't just dump them as if you are putting hashtags on Instagram. Make it an easily read piece that gives information about the video. Add your other social media platforms as well, and make sure to give credit where you need to regarding music etc.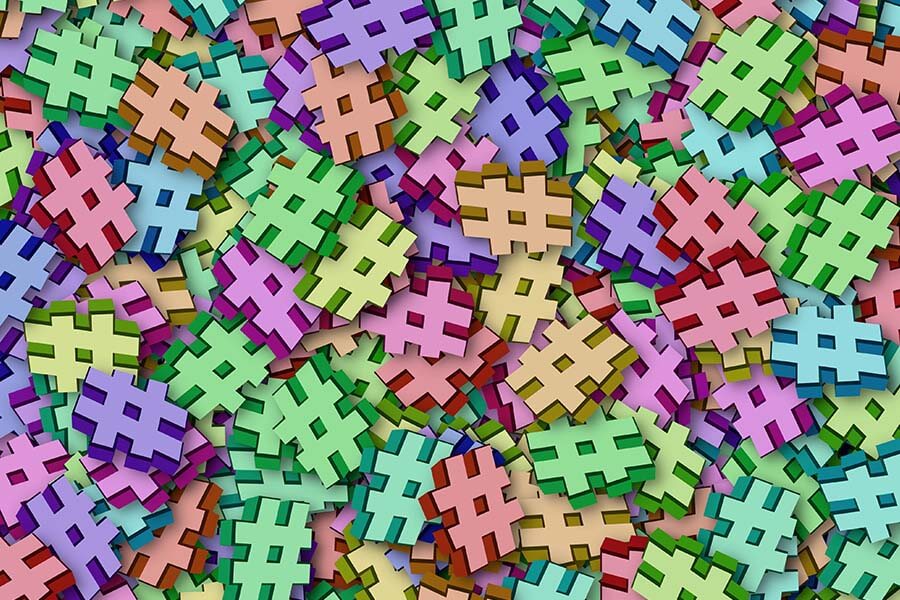 1.7 Make sure to use relevant hashtags
Speaking of hashtags, make sure to put relevant hashtags in the hashtag section for your video to be visible to people with similar interests. Make sure to use the keywords you used in the information part of the video as well. You can still get views without putting hashtags, but for a wider distribution you need to benefit from hashtags. It is important to make them relevant to your video though. If you put irrelevant hashtags just to get more views, YouTube may ban the video. 
1.8 Check copyright laws
After all of these are done, check if your video violates any copyright laws, or if you have any problems with your video regarding the rules of YouTube. You will see these problems right before you post your video, and if you don't care about them now, you might have a problem with monetizing your videos in the long term. For many people researching how to become a YouTuber, copyright is a dreaded subject. But you shouldn't have any problems with fully original content.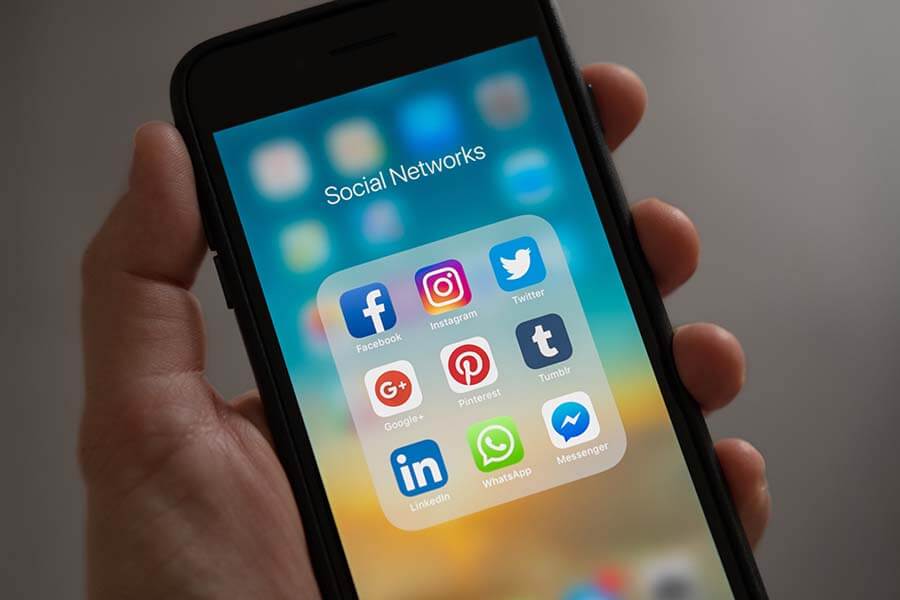 1.9 Share your new YouTube video on social media
Now that you have posted your video, make sure to share it on your other social media channels so that people already following you can see that you are now on YouTube as well. Instagram is your best option here, as the platform provides a Swipe Up feature on stories so you can direct your audience to the video. You can also share the video on Facebook for people who do not use YouTube as much, that way you'll both gain more views on YouTube and create an online presence on Facebook as well.
Answer comments
Make sure to answer to comments on your video, if they are not spam of course. Answering comments means you care about your audience, and it will bring you closer to your followers. People expect answers from influencers, and you need to give them what they want so you can get to where you want.
---
How to Become a YouTuber: Monetizing Your YouTube Channel
2.1 What do you need to monetize your YouTube videos?
As a YouTuber you won't get to monetize your videos right away. There are two main criteria to live up to if you want to earn money from your content. 
You have to gain 1000 subscribers in the last 12 months.

Your videos should have more than 4000 public watch hours in the last 12 months. 
If you already have an established audience on other social media platforms such as Instagram, TikTok or more, it wouldn't be that difficult to meet the criteria. However, if you are just starting now on all social media platforms, you will need to act fast as you will need to gather 1000 people to watch your videos for 4000 hours in 12 months. But that doesn't mean you will lose everything once your 1 year anniversary comes up. In any 12 month period that you pass these thresholds, you will be able to apply to monetize your videos.

2.2 How to Become a YouTuber Who Gets Paid: Create an Adsense account right at the start
To monetize videos and earn money through YouTube, you will need an Adsense account. On this account, you can track your money progress, add your bank account details, or do changes as needed. To set up an account you will need to give your open address as Google will send you a specific code to validate your Adsense account. Once you receive your code and validate your account, you can start earning money.
We suggest creating your account, and giving your address details when you first start your channel. This way, you will wait shorter for Google to send you your code right when you are eligible as they have it already.
Another thing to keep in mind is that you will need an equivalent amount of $15 earnings from your videos for Google to send you a code. Once you pass $15, you will probably receive your code in 2 to 3 weeks time, depending on where you live.
2.3 Monetizing your videos and Rules & Laws
If you're wondering how to become a YouTuber, you also need to know about the regulations. We have mentioned this before, but to monetize your videos, you have to comply with copyright laws. If your video is violating anyone's copyright, chances are you will either get a warning, or you won't be able to monetize your video. In some cases, you can monetize but the revenue from the video will be transferred to the copyright owner. 
You will also need to comply with YouTube laws about sharing a public video. If your video contains any violence, harassment, abuse, alcohol, rule-breaking content, you won't be able to monetize your video. You also have to state that your video contains them, otherwise you will lose your credibility. If you try to deceive YouTube, and you are caught 3 times, you will probably say goodbye to your monetization rights.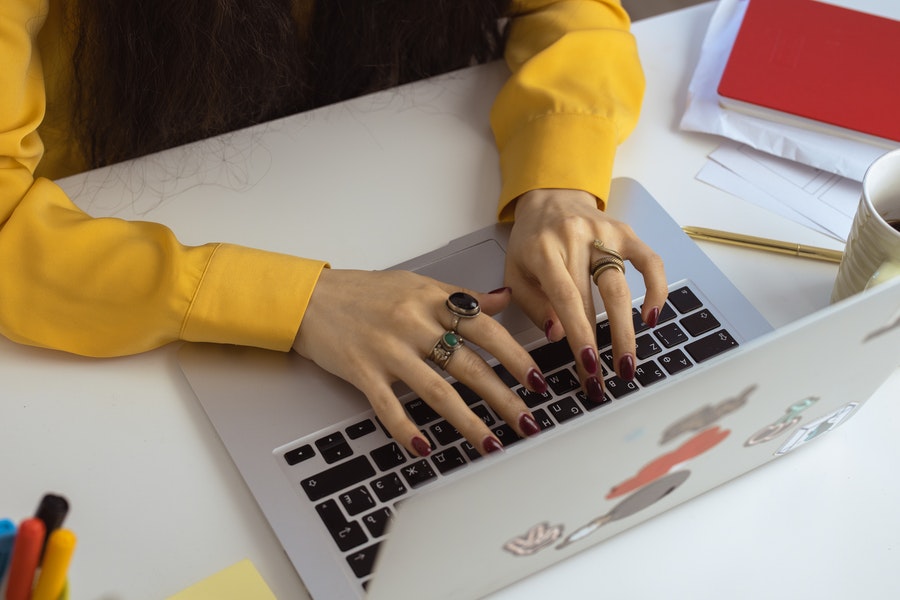 2.4 Types of YouTube ads to make revenue from
When it comes to ads, YouTube has a lot of options to choose from. There are 4 main ad categories that you can benefit from in your video:
Skippable video ads: These are the ads that the viewers can skip after 5 seconds. The main revenue comes from this type of ads.
Non-skippable video ads: These are the ones the viewers have to watch fully to be able to view your video. These can be frustrating for the viewers though, as they can be quite long. 
Bumper ads: These are short 5 to 6 second ads that are not skippable, but short and will take the viewer to the video right away. 
Overlay ads: These are the ones you see on the screen while watching a video. They are usually in the place of subtitles, and don't take up more than 20% of the screen space.
These ads can appear before, during or after your video. But there are also rules as to when these can be added to your video. 
2.5 The length of your video affects your ads
Even though you have monetization, you can't always put ads in the middle of a video. To place an ad during your videos, the video has to be 8 minutes or longer. If your video is shorter, you can still get ads before and after your video. However, you won't be able to place one within the video. 
It is also important to remember that longer videos doesn't always mean more revenue. You can earn more through a 5 minute video with before and after ads than a 30 minute video with ads in the middle of it. The most common time frame for videos are 13 to 17 minutes. Anything longer than that might be boring for your viewers. And this might result in less watch time, less ads, and in turn less revenue.
---
YouTube Beyond the Basics
Now that you are all set with your technical necessities and settings to make a good YouTube video to earn profit, it is time to give you some detailed tips and tricks to have more views on your video.
3.1 How to find hashtags for your video
First of all, let's start with hashtags and how to position them. Hashtags are a great way to get views on YouTube. You do not necessarily have to use hashtags in your videos. But if you want to reach a wider audience, then they are your best bet. There are various ways of finding keywords and hashtags for your videos. One of the best softwares to help you find the right hashtags is vidIQ Vision for YouTube. It is primarily a free software that suggests 3 hashtags related to your video's title and caption. You can also choose some YouTuber as your competitors to see how their channel is doing. vidIQ also allows you to see the hashtags other YouTubers use on their videos, so you can get an idea on what to use for best views. Searching "keywords for Youtube" on Google will also help you find several platforms for finding the most used and relevant keywords. 
You can use 3 hashtags at the top of the caption of your video as well. This will straight up tell people what the video is about. It can help you reach your target audience easily as people will know what they are looking for.
Once your video is uploaded, go ahead and search for the keywords you used for your video. This will help you see where your video is placed in the said keyword, and you can find out which keywords brings you out the most. So that you can make better choices for next videos. 
Remember, if you use too many irrelevant keywords or hashtags, your video may get banned. 

3.2 How to Become a YouTuber: Interacting with other creators
There is a weird and untrue belief that if you comment or like your competitors' content, you'll be a loser. However, remember that your competitor also has an audience that checks the comment section. When you regularly watch and interact with other creators, you will be seen by their audiences more. This can also help you get more engagement on your page. Do not spread hate of course. But remember that other content creators aren't your enemies, and they can inspire you a lot on your journey. Go ahead and show some love to them, and it will come back to you.
3.3 Create playlists
Creating playlists with your videos is a great way to show people your collection. You are essentially giving them more of the content they like, and they will in turn watch more of your videos in one sitting. This can help you distribute your content better among people interested in your area. It also helps your page to seem more organized and put together. As people don't really like fiddling to find what they are looking for, being organized will be beneficial for you in the long run.

3.4 Share your videos on other platforms
Even though it is not necessary to share your videos on other platforms, it is encouraged. You are basically saying that your video is so good it is worth showing up on other platforms as well. This will help you in getting more engagement as well. The more a video is shared on other places, the more YouTube thinks it's worth distributing among a wider audience. It also helps you show your work to other people who are not actively watching YouTube. 
3.5 Use cards in your videos
Think of using cards in your videos like backlinking an article. The more that videos get mentioned, the better. So by putting cards on the upper corner of your videos linking to your other ones is a great way to tell the audience you have more to offer. You are also reminding the audience to go watch your previous videos as they can be in their interest areas. However, try to keep the cards at a certain number. If you put too many cards, you might be annoying to watch. 
3.6 Use the Community tab on your channel
Your audience wants to get to know you outside of your videos. Community tab is a great way to create bonds with your subscribers. You can also use the tab to create excitement for your new videos, and promote your new ones on your channel. Think of it like the homepage of Instagram where you are sharing your new posts. You can also use surveys and more interactive features to increase your channel's engagement.
---
This is from us now for your first steps towards your YouTube journey. Follow this Ultimate YouTube Guide to the letter, and you'll be on the right track for a successful YouTube career. Stay tuned for more tips and tricks coming on how to become a YouTuber, monetize your videos and become well-known on YouTube!
If you'd like to hear what some famous YouTube creators have to say, click here for a beautiful panel. Leave a comment down below or hit us up on our socials if you have any questions!