You've definitely heard of Netflix and you're probably using it. Because it changed the way we watched movies on TV. The platform is currently available in over 190 countries, and has a total of 139 million subscribers worldwide. Netflix's success has drawn plenty of competitors in recent years, but the company has managed to maintain its position as the market leader. It manages to fulfill the goal of its existence by using social media. Now let's see how Netflix wins social media.
Netflix's Content Strategy
Netflix's approach to social media is based on authenticity and human relationships. The company is most likely targeting a specific audience: those who enjoy a good laugh. This is why everything is flavored with a touch of wit and humor. Netflix's well-deserved success over the previous years is thanks to an amazing social media strategy. Netflix creates more videos than any other sort of social media material. These videos mainly focus on upcoming films and television shows, helping viewers to see what's to come. In addition to the videos; the brand uploads photos, gifs, and plain text posts in the form of questions about current movies and TV episodes available for viewing online. What's fascinating is Netflix uses a different strategy for each social media platform.
Netflix has various regional accounts with over 75 million likes on Facebook. And they share a lot of videos from movies and shows on it. Sharing only the most relevant stuff for each region by splitting the content into regions is a good strategy. Their content on Instagram is extremely similar to what you'll see on Facebook, it's a mix of everything. Netflix's Twitter content on the other hand, is a little different than Facebook and Instagram. It is their main meme page and the engagement on Twitter is higher than other platforms.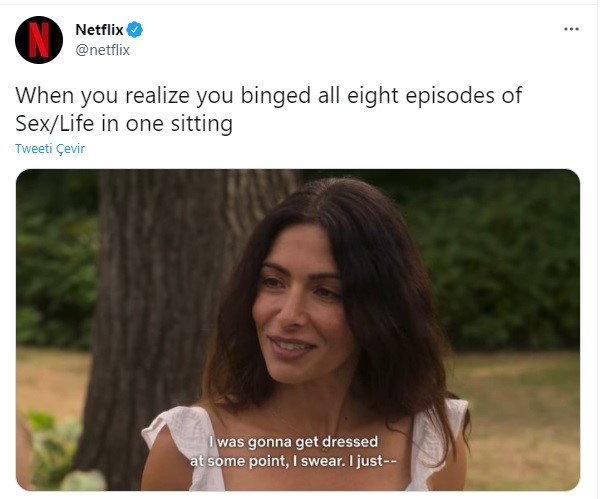 Netflix's Social Media Campaigns
When it comes to social media campaigns, Netflix rules. It runs a number of social media campaigns every year to capture their audience's attention. These campaigns help promote the upcoming TV series, and sometimes, they create an awareness on the subject. For example, the series "13 Reasons Why" campaign spot a light on mental health problems that students faced. This way, they can both advertise their product and gain attention while pointing to an important issue. That's why Netflix is number one in both bringing social issues to light and marketing their productions.
What to Learn
By looking at Netflix's social media strategy, one can learn a lot. First of all, Netflix is giving customers exactly what they want. Whatever it is you crave, whether a cheesy TV show or an awarded movie, you are in good hands. Because it is very important for Netflix to give its audience what they want. Other than this, Netflix is always active on social media. The platform posts almost every day, and catches up with the local pop culture instantly. Since Netflix is always active on social media, its relationship with customers is strong. The platform has built a strong social presence, and gained a loyal audience by responding to customer questions with humor, and engaging in the comment section with them. So, it is unavoidable that the world's largest streaming platform has the largest audience on the screen.
---
Do you follow any of Netflix's social media accounts? If so, do you find Netflix's social media use successful? Leave a comment down below or hit us up on our socials! Stay tuned for more news on social media!