Today, the increasing use of social media is one of the most preferred methods for brands both to increase sales rates and to ensure brand awareness. By sharing their designs, collections, and collaborations, brands try to keep communication active with their user base. While this serves as a reminder for the consumer, it also ensures that the brand is constantly remembered. Of course, high-end brands are trying to keep up with this situation.
But not every brand's strategy is the same.
While some brands use social media intensively, some brands prefer not to use it at all. Although this situation makes a sudden impression, it is not known for now what kind of consequences it will have in the long run. Although it is generally a strategy to delete the posts on the Instagram profile and be on the agenda before important collections or albums, some brands choose to stay away from social media completely.
First of Its Kind: Bottega Veneta
Bottega Veneta is the first brand that comes to mind when it comes to brands that prefer to stay away from social media. The brand's deletion of Instagram and Twitter profiles with 2.5 million followers without any explanation, and cleaning up Facebook posts made a big splash. The brand still does not have an active account, although some think that this is a pr work before the new collection. Daniel Lee, the creative director of the brand, stated that he did not believe in digital fashion shows previously. He also stated that he could not warm up to the digital age. Lee, who previously worked under Phoebe Philo during her tenure at the Celine brand, seems impressed by Philo's social media distance. Although the social media accounts that were deleted suddenly made the brand's name known to large masses in a very short time, the fact that they still do not have an active account is not very positive for consumers. So much so that the brand has many fan accounts on Instagram. The account named @NewBottega is at the top of these accounts with 1.1 million followers. Whether this is due to a curiosity arising from the disappearance of the brand through social media or because of the loyal followers of the brand, the upcoming period will show.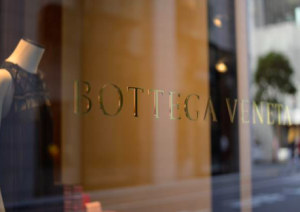 Celine's Case
Another brand that prefers to stay away from social media is Celine. The brand, which opened its Instagram accounts in 2017, joined Instagram 9 months after Philo resigned. Although it is known that Philo stays away from the digital age, it was a surprising decision for the brand to follow a strategy in this direction. Of course, with the increasing use of social media, this stance of the brand has changed and they even collaborated with a TikTok star.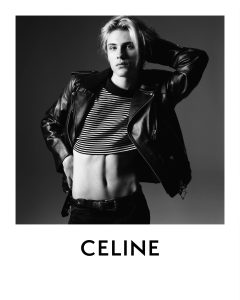 A Mysterious Disappearance from Jean-Paul Gaultier
Jean-Paul Gaultier was one of the brands that completely cleared its Instagram account in the past years. The brand, which attracted a lot of attention last year, by sharing a post with the logo of the brand on a white background and writing "end" on it, has also signed a great mystery. It turned out that the post, which was thought to have been completely closed by its fans and caused a large interaction mass, was a social media strategy and the brand continued its designs and collaborations.
Bu gönderiyi Instagram'da gör
A Marketing Cleanse From Balenciaga
Balenciaga is one of the brands that clean their Instagram account from time to time. The brand, which deleted its posts several times before, took this step for social awareness. The brand, which deleted its posts to support Ukraine, left only the Ukrainian Flag in its account. In its latest move, the brand removed all posts from the account and shared a post because of the high court's abolishing the constitutional right of abortion right in America, and stated that it would support its employees.
As we can see, brands prefer to use their social media in many areas from attracting attention to social responsibility. Some brands think it is better to stay away from social media all together. Although we will see over time which side is right, disappearing from social media at a time when social media is so prevalent in our lives may not be the right strategy in terms of communicating with future generations and sustainability of the brand name. 
Bu gönderiyi Instagram'da gör
---
So, what do you think about this topic? Is it the right strategy to stay away from social media for this long, or is the use of active social media the right decision for the future? Do not forget to follow us and share your comments with us.