Another day, another celebrity launching a beauty / skincare brand. After the success of names such as Rihanna and Selena Gomez as brand owners who brought their favorite products together with their fans, other celebrities have started jumping in on the vagon. However, not all of them are as successful.
Rhode by Hailey Bieber
The criticism about the skincare brand Rhode, which Hailey Bieber launched in 2022, does not seem to end. After users claimed that the products caused allergies, the brand name is now on the agenda.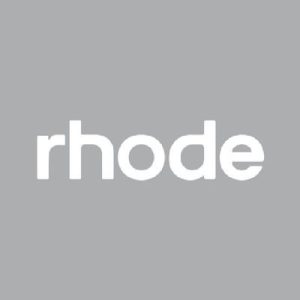 The name Rhode is allegedly stolen from a clothing brand called Rhode NYC. The owners of the Rhode NYC brand stated that Hailey Bieber wanted to contact them and buy their name, but they did not sell it. Despite this, Hailey debuted the brand under the name Rhode, and got used in return. Founded by Purna Khatau and Phoebe Vickers, the Rhode NYC owners claim that there's been some confusion in the market due to the extreme name similarity. "The size of Bieber's followers and the virality of her marketing will cause sudden, permanent and irreparable damage to the Rhode brand," and therefore demand that the court block the use of the Rhode name.
Bu gönderiyi Instagram'da gör
On the other hand, it is known that the name Rhode is Hailey's middle name and this name is also on Instagram. The outcome of the case is eagerly awaited. We will see together whether the Manhattan federal court will prevent the product shooting and marketing under the name of Rhode or justify Hailey's usage of the name.
---
Which side do you think is right? Don't forget to follow us and express your thoughts in the comments!