The name that I admired was a friendly and gorgeous blonde Barbie… I have always admired her lifestyle, her huge wardrobe, her dressing style, the places she visited, her daily life… I even wish I had a Ken like her 🙂 Would you believe I could wake up without an alarm to watch Barbie movies on TV! I think we would not be wrong to say that the Barbie world, which adorned our childhood dreams, is a tremendous source of inspiration for millions of people. If she were a real character today and had a social media account, how many followers would she have? Would she be a lifestyle influencer or would she turn to make-up? Which brand would collaborate with her widespread influence?
Barbie (2023)
With her massive influence over generations of individuals, it's no wonder that Barbie's upcoming movie has already caused a stir on social media. If you haven't watched the teaser of the Barbie movie yet, here you can watch;
Iconic Barbie Doll
Barbie, the iconic doll created in 1959, can be considered as one of the earliest influencers for young girls. While watching Barbie, don't you think of Influencers, who are the pioneers of today's fashion and many sectors? Once upon a time, Barbie was the ultimate symbol of beauty, fashion, and femininity, but in the age of influencers, her reign is being challenged by a new kind of social media royalty.
Barbie has been an iconic figure representing the perfect, aspirational life for over 60 years. She is the dream of many of us as she has a seemingly endless wardrobe, dream homes and glamorous lifestyle. She has been a pioneer in making dreams come true for many young girls with her lifestyle, outfits and looks.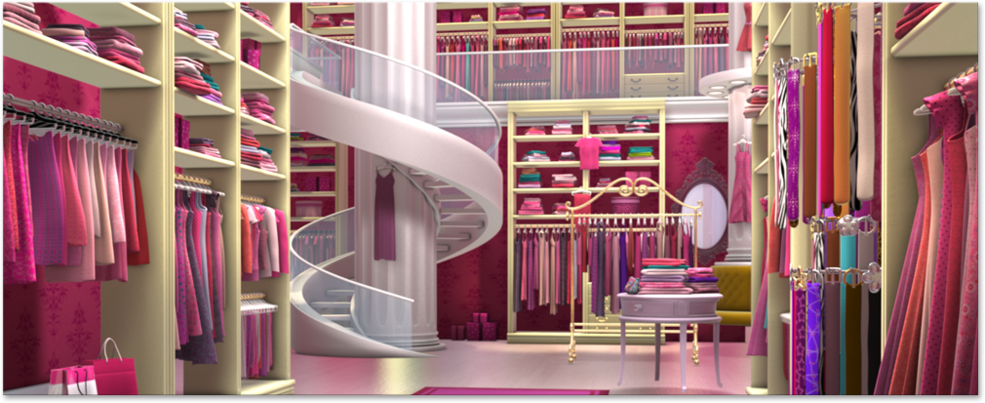 Modern-day Influencers
In the same vein, influencers are currently setting trends and impacting our fashion, beauty and lifestyle preferences in a positive manner. With their large social media fan base, these individuals possess significant influence over consumer conduct and shape mainstream culture. In addition to being social media celebrities, influencers take on various roles such as entrepreneurs, representatives for brands and even serve as role models for future generations.
It's amazing how much Barbie and influencers have in common. They both embody a life that many people dream of, making them an inspiration to others. Whether it's the idyllic world created by Barbie or the luxurious lifestyle portrayed on social media by influencers, they carefully curate their image. As cultural icons, both Barbie and influencers influence what we buy and how we behave as consumers.
Challenges of Beauty Role Models
Despite the outward appearance of a glamorous and enchanting existence, there are many challenges that Barbie and social media influencers must confront. The pressure to maintain an impeccable image and remain current in their respective industries is ever-present, as any loss of relevance could result in negative repercussions. In addition, influencers have a constant concern for excellence. Being an influencer on social media, constantly asking for more and trying to maintain their perfect image can lead to mental health problems such as anxiety and depression in influencers. Moreover, because they wield significant influence over their followers, it's critical for them not to mislead or deceive those who look up to them – otherwise they risk being criticized harshly by others.
If you want to read more about the influence of influencers on individuals, you can check out this article.
For example, Barbie has been criticized for promoting an unrealistic and unattainable standard of beauty, leading to body image problems and low self-esteem in teenage girls. I think reading the news of individuals who spent 1 million dollars to look like Barbie and had 43 plastic surgeries helps us see the effect of Barbie on people!
Make Your Own Barbie Selfie!
Today, with the new social media trend, everyone is competing to be Barbie! If you haven't tried it either and you want to be the Barbie/Ken in your dream world, you can create your barbie selfie from here!
Bu gönderiyi Instagram'da gör
Remember, you are a unique barbie in your natural style.