The newly released Netflix series 'Emily in Paris' has got the social media industry talking ever since its first season aired early this October. The romantic comedy series follows a young marketing and social media executive from Chicago whose job takes her to Paris, where she is tasked with bringing "an American perspective" to a rigid Parisian marketing agency called Savoir.
In an attempt to exploit her new location, Emily changes her Instagram handle to EmilyInParis and snaps her first selfie in the centre of the city's Latin quarter. And her influencer journey begins, where over the course of a few weeks, she begins sharing touristy content to attract the attention of 25,000 followers and several major Parisian brands. 
But let's forget that this is a show for a second. Would Emily's social media and influencer marketing approach work in the real world?
Let's see.
Follower Growth
Perhaps one of the most controversial and talked about aspects of 'Emily in Paris' is her unrealistic follower growth. Emily starts the show with a surprisingly low number of 48 followers, especially for someone whose career revolves around creating and increasing social media engagement. It seems as if the account was just created yesterday! Yet, even if that was the case, could touristy selfies and pictures of strangers be enough to attract the attention of 25,000 followers only in a couple of weeks in 2020? It's definitely not that easy, not unless it was a bot-account. 
Post Content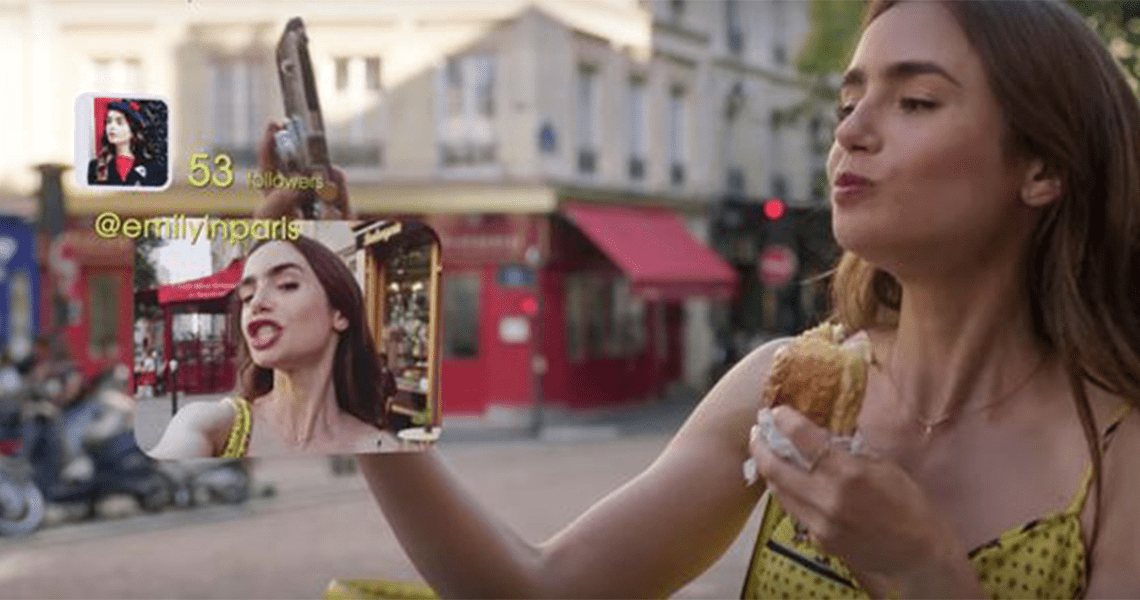 Pierre Cadault was not wrong when he called Emily trés ringarde. Emily's content is basic. The selfies she takes are very much how one would use a small personal social media account. Her account is based on a lot of unremarkable selfies, random monuments, food, and strangers just living their lives. Realistically, thousands of people wouldn't be interested in an account with that kind of content.
Captions and Hashtags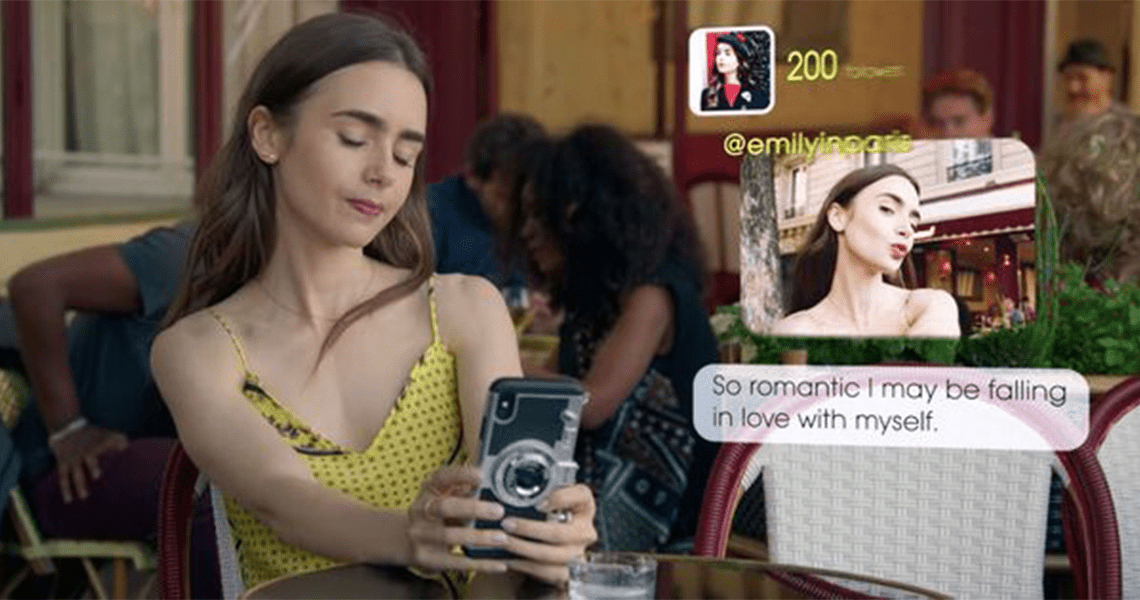 If you've ever used social media, you probably have had one of these days where you spent hours thinking about the perfect caption to add to your Instagram posts. However, it seemed as if Emily just types her captions on the spot and just fires them off into a world of content, which I am sure social media experts and influencers will tell you is nothing short of chaos. There are rules that should be followed and many elements to be considered as the optimal time to post, which hashtags to use, and what locations and accounts to tag! And Emily's corny captions and spontaneous posts definitely do not reflect what a young millennial with a career in marketing and social media would write.
Social Media Campaigns
Wouldn't it be nice if every idea you presented to a client was welcomed with absolutely no edits or readjustments? During the series, Emily's out of the box ideas impressed her clients, that they executed them without any hesitation. Unfortunately, most marketing and social media executive would agree that it's not the case in today's scene. It takes a lot more brainstorming and team-work to come with a great idea to impress a client. But nevertheless, she still gets an A for effort.
Influencer Strategy
During the show, we see Emily being invited to an "exclusive influencer lunch" hosted by Durée Cosmetics, where she is asked to post about the brand at least five times during the event. Although at first she is faced with mistreatment and was given a gift bag relatively smaller than that of influencers with a larger number of followers, Emily comes out victorious after posting a Boomerang of herself eating a strawberry with the caption, "Durée is smudge-proof, even when you're berry hungry." But would that be enough for a micro-influencer to be noticed among celebrity influencers in today's dynamic? It would probably take a lot more than that. 
So let's go back to our initial question. Would 'Emily in Paris' Social Media Strategy Work in The Real World? Probably not, especially if you're starting a new Instagram account in 2020 or working with innovative brands, then you definitely have to separate yourself. 
But whether you agree with her approach or not, it's the irony of her influencer and social media strategy that made us all binge-watch Emily in Pairs!