Instagram is one of the most famous social platforms that most of us are familiar with and has been in our lives for a long time. Due to the developing digital age and needs, it is inevitable for these platforms to change and develop. Of course, with the coming of Tiktok into our lives, we can see a competition between the two apps and efforts to integrate the features of each other into their own applications. 
This video content initiative, which Instagram continued with reels and stories after the IG TV (for a short time period), seems to have been successful. According to the statements made by Adam Mosseri, former Facebook manager and now known as the head of Instagram, their tests show us that 20% of the time users spend on the platform is reels content. The company wants to focus on videos. So, they are planning to transform the home page section into video-themed and full-screen content. The company, which started a social media war by cracking down on Tiktok content on Instagram, looks like it will turn into an even more formidable rival for Tiktok with this step.
With the new update, the company plans to completely remove the story bar, taking into account the length of time the users stay in reels.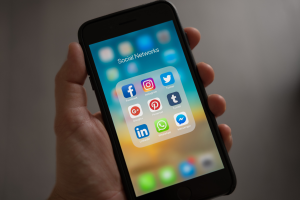 So, where will the stories go?
According to the information given, Instagram will not remove the story content completely, but the stories will no longer be on the homepage. It is currently unclear where the stories will be. The homepage will have the previously mentioned video-themed and full-screen content.
Although social media platforms such as Tiktok, Instagram, and Twitter are trying to improve themselves day by day and try to close the gap, some updates are highly appreciated by users, while others are not liked at all. The change in the habitual position of stories as a type of content that covers a significant part of our Instagram usage and influencer marketing industry may be viewed negatively by users. Despite this, the video-themed homepage seems to pose a threat to Tiktok.
---
What do you think about this update? Don't forget to leave us a comment and follow us to be informed about the latest developments!